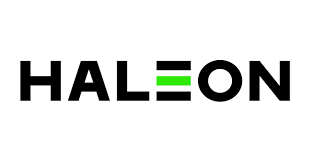 Citigroup Inc. raised its holdings in Haleon plc (NYSE:HLN – Free Report) by 6.2% during the first quarter, according to the company in its most recent Form 13F filing with the SEC. The firm owned 771,276 shares of the company's stock after purchasing an additional 45,037 shares during the quarter. Citigroup Inc.'s holdings in Haleon were worth $6,278,000 as of its most recent filing with the SEC.
A number of other institutional investors and hedge funds have also made changes to their positions in HLN. City State Bank purchased a new stake in shares of Haleon in the first quarter valued at about $25,000. CoreFirst Bank & Trust purchased a new stake in Haleon in the 4th quarter valued at approximately $26,000. Ahrens Investment Partners LLC purchased a new position in shares of Haleon during the 1st quarter worth approximately $27,000. GW&K Investment Management LLC raised its stake in shares of Haleon by 308.4% during the 1st quarter. GW&K Investment Management LLC now owns 3,529 shares of the company's stock worth $29,000 after buying an additional 2,665 shares in the last quarter. Finally, Resurgent Financial Advisors LLC acquired a new stake in shares of Haleon in the 4th quarter valued at approximately $29,000. 6.67% of the stock is owned by hedge funds and other institutional investors.
Haleon Price Performance
Shares of NYSE HLN opened at $8.10 on Friday. The company has a debt-to-equity ratio of 0.53, a current ratio of 0.84 and a quick ratio of 0.54. The company's 50-day moving average price is $8.40 and its 200 day moving average price is $8.37. Haleon plc has a 52 week low of $5.59 and a 52 week high of $9.05.
Haleon (
NYSE:HLN
–
Get Free Report
) last issued its quarterly earnings data on Wednesday, August 2nd. The company reported $0.08 earnings per share for the quarter. The business had revenue of $3.44 billion for the quarter. As a group, sell-side analysts expect that Haleon plc will post 0.45 EPS for the current fiscal year.
Haleon Cuts Dividend
The business also recently disclosed a — dividend, which will be paid on Thursday, October 5th. Investors of record on Friday, August 25th will be paid a dividend of $0.046 per share. This represents a dividend yield of 1.3%. The ex-dividend date is Thursday, August 24th.
Wall Street Analyst Weigh In
Several equities research analysts have commented on the stock. Stifel Nicolaus assumed coverage on shares of Haleon in a research report on Wednesday, May 24th. They set a "hold" rating on the stock. Investec raised shares of Haleon from a "sell" rating to a "hold" rating in a report on Tuesday, August 8th. Two analysts have rated the stock with a hold rating and four have issued a buy rating to the company's stock. According to MarketBeat.com, the company has a consensus rating of "Moderate Buy" and a consensus target price of $364.00.
View Our Latest Analysis on Haleon
About Haleon
Haleon plc, together with its subsidiaries, engages in the research, development, manufacture, and sale of various consumer healthcare products in North America, Europe, the Middle East, Africa, Latin America, and the Asia Pacific. The company provides oral health, pain relief, respiratory health, digestive health, and other products, as well as vitamins, minerals, and supplements.
See Also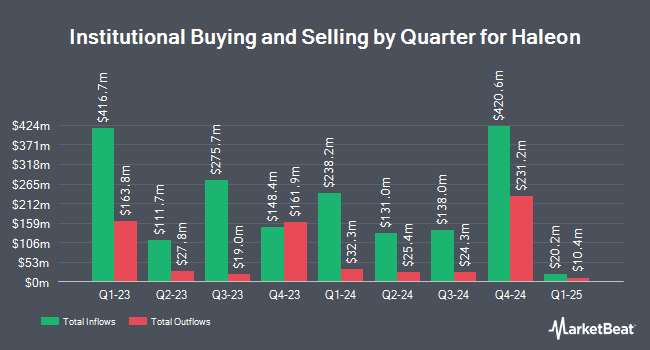 Receive News & Ratings for Haleon Daily - Enter your email address below to receive a concise daily summary of the latest news and analysts' ratings for Haleon and related companies with MarketBeat.com's FREE daily email newsletter.