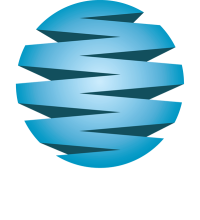 Icade (OTCMKTS:CDMGF – Get Free Report) was the recipient of a large increase in short interest during the month of August. As of August 15th, there was short interest totalling 189,200 shares, an increase of 7.1% from the July 31st total of 176,700 shares. Based on an average daily volume of 300 shares, the days-to-cover ratio is presently 630.7 days.
Icade Price Performance
Shares of Icade stock opened at $34.90 on Friday. Icade has a 1 year low of $34.90 and a 1 year high of $52.21. The stock has a fifty day moving average price of $38.43 and a 200-day moving average price of $43.53.
Wall Street Analysts Forecast Growth
Separately, The Goldman Sachs Group raised Icade from a "sell" rating to a "neutral" rating in a research report on Monday, June 12th. Two equities research analysts have rated the stock with a sell rating, three have issued a hold rating and one has given a buy rating to the stock. Based on data from MarketBeat.com, the company has a consensus rating of "Hold" and a consensus target price of $45.50.
View Our Latest Analysis on CDMGF
About Icade
As a commercial property investor (portfolio worth EUR 7.7bn on a full consolidation basis as of 06/30/2023) and a developer of homes, offices and public amenities (2022 economic revenue of EUR 1.3bn), Icade designs, builds, manages and invests in cities, neighbourhoods and buildings that are innovative, diverse, inclusive and connected, with a reduced carbon footprint.
See Also
Receive News & Ratings for Icade Daily - Enter your email address below to receive a concise daily summary of the latest news and analysts' ratings for Icade and related companies with MarketBeat.com's FREE daily email newsletter.