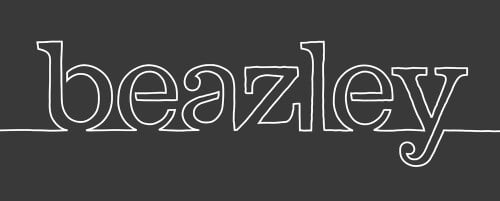 Shares of Beazley plc (LON:BEZ – Get Free Report) have been assigned a consensus rating of "Buy" from the eight brokerages that are covering the stock, Marketbeat Ratings reports. Eight analysts have rated the stock with a buy recommendation. The average 12-month target price among brokers that have issued ratings on the stock in the last year is GBX 834.25 ($10.52).
A number of analysts have recently issued reports on BEZ shares. Berenberg Bank raised their target price on shares of Beazley from GBX 825 ($10.40) to GBX 850 ($10.71) and gave the stock a "buy" rating in a research note on Monday, August 7th. JPMorgan Chase & Co. restated an "overweight" rating on shares of Beazley in a research note on Tuesday, May 9th.
Check Out Our Latest Stock Analysis on Beazley
Beazley Stock Performance
LON BEZ
opened at GBX 551.50 ($6.95) on Friday. The firm has a 50-day moving average of GBX 551.68 and a 200-day moving average of GBX 582.52. The company has a debt-to-equity ratio of 24.68, a quick ratio of 6.45 and a current ratio of 1.20. The stock has a market cap of £3.71 billion, a PE ratio of 2,626.19, a P/E/G ratio of 1.57 and a beta of 0.71. Beazley has a 52-week low of GBX 495 ($6.24) and a 52-week high of GBX 735.83 ($9.28).
Insider Buying and Selling
In other news, insider Clive Bannister bought 60,000 shares of the firm's stock in a transaction on Friday, June 16th. The shares were purchased at an average cost of GBX 578 ($7.29) per share, with a total value of £346,800 ($437,161.23). 2.76% of the stock is owned by insiders.
About Beazley
Beazley plc provides risk insurance and reinsurance solutions in the United States, Europe, and internationally. It operates through Cyber Risks, Digital, MAP Risks, Property Risks, and Specialty Risks segments. The Cyber Risk segment underwrites cyber and technology risks. The Digital segment underwrites various marine, contingency, and SME liability risks through digital channels, such as e-trading platforms and broker portals.
Recommended Stories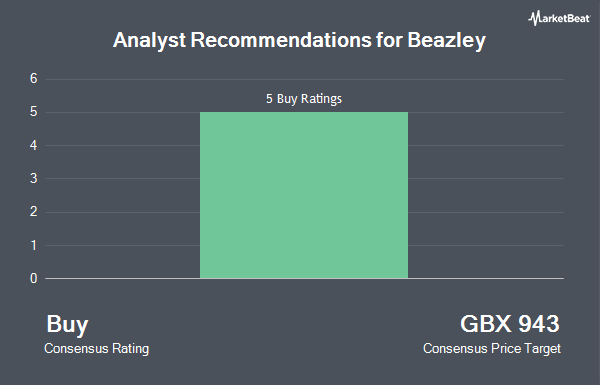 Receive News & Ratings for Beazley Daily - Enter your email address below to receive a concise daily summary of the latest news and analysts' ratings for Beazley and related companies with MarketBeat.com's FREE daily email newsletter.