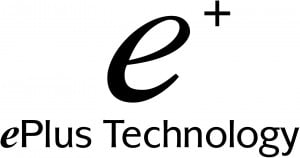 ePlus inc. (NASDAQ:PLUS – Get Free Report) Director Eric D. Hovde sold 7,600 shares of ePlus stock in a transaction on Wednesday, August 30th. The stock was sold at an average price of $66.73, for a total transaction of $507,148.00. Following the completion of the transaction, the director now directly owns 36,103 shares of the company's stock, valued at approximately $2,409,153.19. The transaction was disclosed in a legal filing with the Securities & Exchange Commission, which is available through the SEC website.
ePlus Trading Up 0.2 %
NASDAQ:PLUS opened at $66.51 on Friday. The firm has a market capitalization of $1.79 billion, a P/E ratio of 13.55 and a beta of 1.26. The business has a 50 day simple moving average of $60.23 and a 200 day simple moving average of $53.48. The company has a debt-to-equity ratio of 0.01, a current ratio of 1.59 and a quick ratio of 1.29. ePlus inc. has a 12-month low of $40.37 and a 12-month high of $75.90.
ePlus (NASDAQ:PLUS – Get Free Report) last posted its earnings results on Monday, August 7th. The software maker reported $1.27 earnings per share (EPS) for the quarter, beating analysts' consensus estimates of $0.85 by $0.42. ePlus had a return on equity of 17.18% and a net margin of 5.99%. The company had revenue of $574.18 million for the quarter, compared to analysts' expectations of $487.55 million. Equities research analysts predict that ePlus inc. will post 4.77 EPS for the current year.
Institutional Trading of ePlus
Hedge funds have recently bought and sold shares of the company. Teachers Retirement System of The State of Kentucky increased its stake in shares of ePlus by 5.7% in the second quarter. Teachers Retirement System of The State of Kentucky now owns 8,740 shares of the software maker's stock valued at $492,000 after purchasing an additional 471 shares during the period. Legato Capital Management LLC acquired a new position in shares of ePlus during the second quarter worth approximately $4,285,000. Nuveen Asset Management LLC grew its holdings in ePlus by 15.1% in the 2nd quarter. Nuveen Asset Management LLC now owns 245,859 shares of the software maker's stock worth $13,842,000 after buying an additional 32,291 shares in the last quarter. Alliancebernstein L.P. increased its position in ePlus by 0.7% in the 2nd quarter. Alliancebernstein L.P. now owns 34,469 shares of the software maker's stock valued at $1,941,000 after acquiring an additional 256 shares during the period. Finally, Integrated Wealth Concepts LLC bought a new stake in ePlus during the 2nd quarter valued at $571,000. 92.94% of the stock is currently owned by institutional investors.
Analysts Set New Price Targets
A number of research analysts have recently issued reports on the stock. Stifel Nicolaus raised their price target on shares of ePlus from $55.00 to $65.00 in a research report on Tuesday, August 8th. StockNews.com started coverage on shares of ePlus in a report on Thursday, August 17th. They issued a "hold" rating on the stock.
Get Our Latest Research Report on ePlus
ePlus Company Profile
ePlus inc., together with its subsidiaries, provides information technology (IT) solutions that enable organizations to optimize their IT environment and supply chain processes in the United States and internationally. It operates in two segments, Technology and Financing. The Technology segment offers hardware, perpetual and subscription software, maintenance, software assurance, and internally provided and outsourced services; and professional and managed services, including managed, professional, security solutions, cloud consulting and hosting, staff augmentation, storage-as-a-service, server and desktop support, and project management services.
Read More
Receive News & Ratings for ePlus Daily - Enter your email address below to receive a concise daily summary of the latest news and analysts' ratings for ePlus and related companies with MarketBeat.com's FREE daily email newsletter.