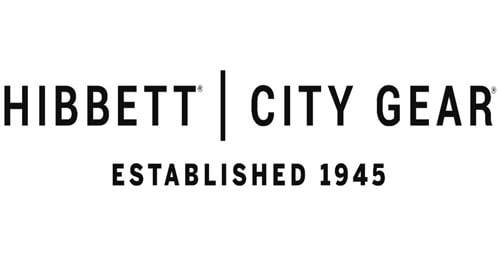 Hibbett, Inc. (NASDAQ:HIBB – Get Free Report) has been given an average rating of "Hold" by the seven analysts that are covering the company, MarketBeat.com reports. One investment analyst has rated the stock with a sell recommendation, two have assigned a hold recommendation and four have issued a buy recommendation on the company. The average twelve-month target price among analysts that have issued ratings on the stock in the last year is $58.33.
A number of analysts have recently issued reports on HIBB shares. Benchmark reissued a "buy" rating and issued a $80.00 price objective on shares of Hibbett in a research note on Monday, August 28th. VNET Group reaffirmed an "initiates" rating on shares of Hibbett in a report on Thursday, June 29th. Bank of America lifted their target price on shares of Hibbett from $35.00 to $40.00 and gave the stock an "underperform" rating in a research note on Sunday, August 27th. Telsey Advisory Group reaffirmed an "outperform" rating and set a $60.00 target price on shares of Hibbett in a research note on Monday, August 28th. Finally, StockNews.com assumed coverage on shares of Hibbett in a research note on Thursday, August 17th. They set a "hold" rating on the stock.
Get Our Latest Stock Analysis on Hibbett
Institutional Trading of Hibbett
A number of institutional investors have recently modified their holdings of HIBB. DekaBank Deutsche Girozentrale bought a new stake in Hibbett in the first quarter worth $32,000. Quarry LP increased its holdings in shares of Hibbett by 138.7% in the first quarter. Quarry LP now owns 678 shares of the company's stock valued at $40,000 after purchasing an additional 394 shares during the last quarter. Coppell Advisory Solutions Corp. acquired a new position in Hibbett in the 4th quarter valued at about $47,000. Belpointe Asset Management LLC purchased a new stake in shares of Hibbett during the 4th quarter worth $50,000. Finally, Acadian Asset Management LLC acquired a new position in Hibbett during the first quarter worth approximately $50,000. 94.08% of the stock is currently owned by hedge funds and other institutional investors.
Hibbett Price Performance
Shares of Hibbett stock opened at $47.22 on Monday. The firm has a market cap of $601.91 million, a price-to-earnings ratio of 5.59, a price-to-earnings-growth ratio of 0.73 and a beta of 1.60. Hibbett has a one year low of $34.86 and a one year high of $75.38. The stock's 50-day moving average is $41.26 and its 200-day moving average is $50.02.
Hibbett (NASDAQ:HIBB – Get Free Report) last issued its quarterly earnings results on Friday, August 25th. The company reported $0.85 EPS for the quarter, beating analysts' consensus estimates of $0.68 by $0.17. The firm had revenue of $374.90 million for the quarter, compared to analysts' expectations of $375.96 million. Hibbett had a return on equity of 29.34% and a net margin of 6.43%. The business's revenue for the quarter was down 4.6% compared to the same quarter last year. During the same quarter in the prior year, the firm earned $1.86 EPS. On average, equities analysts expect that Hibbett will post 7.3 EPS for the current year.
Hibbett Announces Dividend
The firm also recently disclosed a quarterly dividend, which will be paid on Tuesday, September 19th. Investors of record on Thursday, September 7th will be given a $0.25 dividend. The ex-dividend date of this dividend is Wednesday, September 6th. This represents a $1.00 dividend on an annualized basis and a dividend yield of 2.12%. Hibbett's dividend payout ratio (DPR) is presently 11.85%.
About Hibbett
Hibbett, Inc together with its subsidiaries, engages in the retail of athletic-inspired fashion products in the United States. Its stores offer a range of merchandise, including athletic footwear, athletic and fashion apparel, team sports equipment, and related accessories. The company operates Hibbett stores, City Gear stores, and Sports Additions athletic shoe stores.
Featured Articles
Receive News & Ratings for Hibbett Daily - Enter your email address below to receive a concise daily summary of the latest news and analysts' ratings for Hibbett and related companies with MarketBeat.com's FREE daily email newsletter.