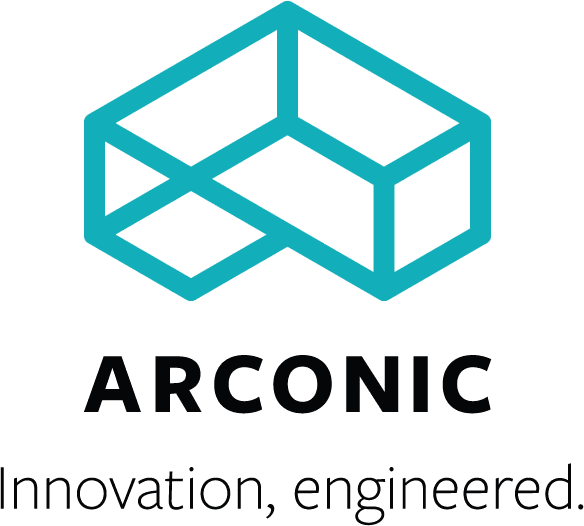 Analysts at StockNews.com initiated coverage on shares of Arconic (NYSE:ARNC – Get Free Report) in a note issued to investors on Tuesday. The brokerage set a "hold" rating on the basic materials company's stock.
Arconic Price Performance
Shares of NYSE:ARNC opened at $29.99 on Tuesday. Arconic has a 1-year low of $16.33 and a 1-year high of $30.02. The company has a current ratio of 1.62, a quick ratio of 0.80 and a debt-to-equity ratio of 1.08. The stock has a market cap of $3.01 billion, a PE ratio of -11.90 and a beta of 1.82. The stock's fifty day simple moving average is $29.81 and its two-hundred day simple moving average is $27.96.
Arconic (NYSE:ARNC – Get Free Report) last released its quarterly earnings results on Monday, July 31st. The basic materials company reported $0.58 earnings per share for the quarter, beating analysts' consensus estimates of $0.50 by $0.08. Arconic had a negative net margin of 3.12% and a positive return on equity of 8.18%. The company had revenue of $1.99 billion for the quarter, compared to analyst estimates of $2.05 billion. During the same period last year, the firm earned $1.05 earnings per share. The firm's revenue was down 21.9% on a year-over-year basis. As a group, analysts forecast that Arconic will post 1.5 EPS for the current fiscal year.
Institutional Trading of Arconic
A number of hedge funds have recently bought and sold shares of the business. Byrne Asset Management LLC bought a new position in Arconic in the 1st quarter valued at $33,000. Longfellow Investment Management Co. LLC bought a new stake in Arconic in the second quarter worth about $52,000. Clear Street Markets LLC purchased a new position in Arconic in the fourth quarter valued at about $59,000. State of Wyoming grew its position in shares of Arconic by 62.3% during the 4th quarter. State of Wyoming now owns 2,944 shares of the basic materials company's stock valued at $62,000 after acquiring an additional 1,130 shares during the period. Finally, Counterpoint Mutual Funds LLC purchased a new stake in shares of Arconic during the 1st quarter worth approximately $87,000. 91.16% of the stock is currently owned by institutional investors.
About Arconic
Arconic Corporation manufactures and sells fabricated aluminum sheets, plates, extrusions, and architectural products and systems in the United States and internationally. It operates through three segments: Rolled Products, Building and Construction Systems, and Extrusions. The Rolled Products segment provides a range of aluminum sheet and plate products for aerospace, ground transportation, packaging, building and construction, and industrial products; and roofing, architectural composite panels, ventilated facades and ceiling panels, spacers, culvert pipes, and gutters for building and construction markets.
Featured Articles
Receive News & Ratings for Arconic Daily - Enter your email address below to receive a concise daily summary of the latest news and analysts' ratings for Arconic and related companies with MarketBeat.com's FREE daily email newsletter.