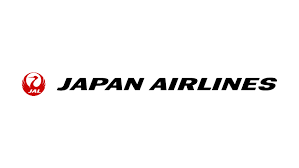 Japan Airlines Co., Ltd. (OTCMKTS:JAPSY – Get Free Report)'s share price traded up 0.2% on Monday . The stock traded as high as $10.65 and last traded at $10.28. 23,200 shares were traded during mid-day trading, a decline of 11% from the average session volume of 25,940 shares. The stock had previously closed at $10.26.
Analysts Set New Price Targets
Separately, Jefferies Financial Group assumed coverage on shares of Japan Airlines in a report on Tuesday, June 27th. They issued a "buy" rating on the stock.
Get Our Latest Report on JAPSY
Japan Airlines Trading Up 0.2 %
The stock's 50-day simple moving average is $10.66 and its 200-day simple moving average is $10.03.
Japan Airlines Company Profile
Japan Airlines Co, Ltd., together with its subsidiaries, provides scheduled and non-scheduled air transport services in Japan, Asia, Oceania, North America, and Europe. The company operates through Air Transportation and Other segments. It offers passenger, ground handling, cargo and mail handling, and maintenance services.
Featured Stories
Receive News & Ratings for Japan Airlines Daily - Enter your email address below to receive a concise daily summary of the latest news and analysts' ratings for Japan Airlines and related companies with MarketBeat.com's FREE daily email newsletter.