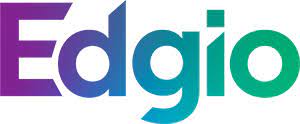 Shares of Edgio, Inc. (NASDAQ:EGIO – Get Free Report) have been given an average recommendation of "Hold" by the seven analysts that are presently covering the firm, Marketbeat Ratings reports. Five investment analysts have rated the stock with a hold recommendation, one has issued a buy recommendation and one has assigned a strong buy recommendation to the company. The average 12-month price objective among brokerages that have issued a report on the stock in the last year is $2.38.
EGIO has been the topic of a number of analyst reports. DA Davidson reissued a "neutral" rating and set a $0.75 price objective on shares of Edgio in a report on Wednesday, August 16th. Lake Street Capital lowered their price objective on Edgio from $2.00 to $1.50 and set a "buy" rating on the stock in a report on Thursday, July 20th.
View Our Latest Stock Report on Edgio
Institutional Trading of Edgio
Hedge funds have recently modified their holdings of the company. Price T Rowe Associates Inc. MD acquired a new stake in shares of Edgio during the 4th quarter valued at about $26,000. Schonfeld Strategic Advisors LLC acquired a new stake in Edgio in the 2nd quarter valued at $27,000. Mercer Global Advisors Inc. ADV bought a new stake in Edgio in the fourth quarter valued at $28,000. MetLife Investment Management LLC acquired a new position in Edgio during the fourth quarter worth $28,000. Finally, Savant Capital LLC bought a new position in shares of Edgio during the fourth quarter valued at $31,000. Institutional investors own 23.16% of the company's stock.
Edgio Stock Up 1.0 %
Shares of Edgio stock opened at $0.86 on Friday. The company has a current ratio of 1.12, a quick ratio of 1.12 and a debt-to-equity ratio of 0.65. Edgio has a 1 year low of $0.45 and a 1 year high of $3.50. The stock has a 50-day moving average price of $0.76 and a 200 day moving average price of $0.74. The company has a market cap of $191.48 million, a P/E ratio of -1.28 and a beta of 1.00.
Edgio (NASDAQ:EGIO – Get Free Report) last issued its earnings results on Tuesday, August 15th. The company reported ($0.12) earnings per share for the quarter. Edgio had a negative return on equity of 25.52% and a negative net margin of 34.60%. The firm had revenue of $101.95 million during the quarter. As a group, analysts expect that Edgio will post -0.46 EPS for the current fiscal year.
About Edgio
Edgio, Inc provides edge-enabled software solutions in the Americas, Europe, the Middle East, Africa, and the Asia Pacific. The company operates private global networks with distributed computing resources and extensive connectivity to last-mile broadband network providers; offers live and on-demand video delivery services; and provides platform, media, and application solutions.
Recommended Stories
Receive News & Ratings for Edgio Daily - Enter your email address below to receive a concise daily summary of the latest news and analysts' ratings for Edgio and related companies with MarketBeat.com's FREE daily email newsletter.