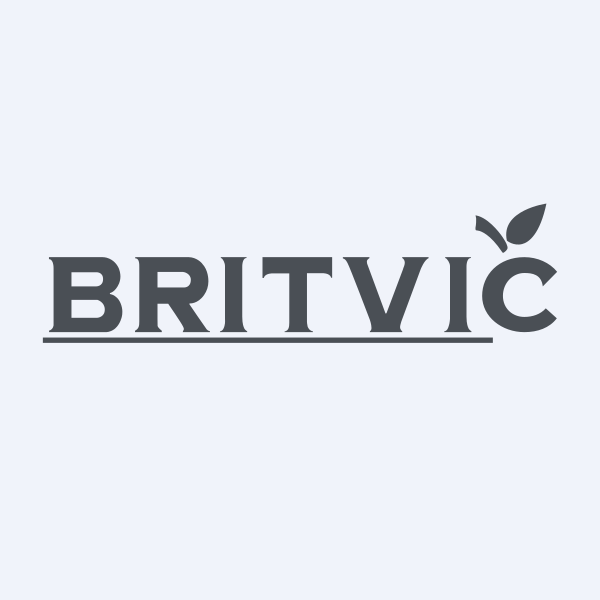 Britvic (OTCMKTS:BTVCY – Get Free Report) had its price target increased by Deutsche Bank Aktiengesellschaft from GBX 865 ($10.92) to GBX 870 ($10.99) in a research note issued on Friday, FlyOnTheWall reports.
Separately, Barclays raised shares of Britvic from an "equal weight" rating to an "overweight" rating in a research report on Tuesday, August 29th.
Get Our Latest Stock Report on Britvic
Britvic Trading Down 0.3 %
Shares of
OTCMKTS:BTVCY
opened at $21.84 on Friday. The company has a fifty day moving average of $21.97 and a 200-day moving average of $22.01. Britvic has a 52-week low of $15.37 and a 52-week high of $23.71.
Britvic Company Profile
Britvic plc, together with its subsidiaries, manufactures, markets, distributes, and sells soft drinks in the United Kingdom, the Republic of Ireland, France, Brazil, and internationally. It also provides fruit juices, syrups, squash, mineral water, sodas, mixers, and energy and flavored drinks. The company offers its products under the 7UP, Aqua Libra, Ballygowan, Britvic, drench, Robinsons, Gatorade, J2O, Lipton, The London Essence, Mathieu Teisseire, Mountain Dew, Pepsi MAX, Plenish, Purdey's, Rockstar, R.
Read More
Receive News & Ratings for Britvic Daily - Enter your email address below to receive a concise daily summary of the latest news and analysts' ratings for Britvic and related companies with MarketBeat.com's FREE daily email newsletter.