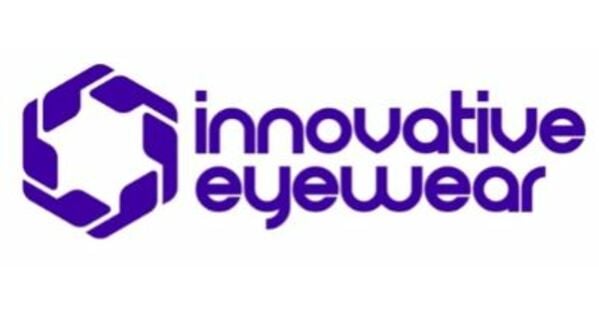 Maxim Group began coverage on shares of Innovative Eyewear (NASDAQ:LUCY – Free Report) in a research note issued to investors on Monday, MarketBeat.com reports. The firm issued a buy rating and a $1.75 price target on the stock.
Innovative Eyewear Trading Up 8.4 %
NASDAQ LUCY opened at $0.71 on Monday. The business's fifty day moving average is $0.75 and its 200 day moving average is $1.56. Innovative Eyewear has a fifty-two week low of $0.58 and a fifty-two week high of $5.50.
Hedge Funds Weigh In On Innovative Eyewear
A hedge fund recently bought a new stake in Innovative Eyewear stock. Renaissance Technologies LLC acquired a new stake in Innovative Eyewear, Inc. (NASDAQ:LUCY – Free Report) during the 1st quarter, according to its most recent 13F filing with the Securities and Exchange Commission (SEC). The fund acquired 35,900 shares of the company's stock, valued at approximately $58,000. Renaissance Technologies LLC owned approximately 0.47% of Innovative Eyewear as of its most recent SEC filing. Hedge funds and other institutional investors own 7.93% of the company's stock.
About Innovative Eyewear
(
Get Free Report
)
Innovative Eyewear, Inc develops and sells smart eyeglasses and sunglasses. The company's flagship product is Lucyd Lyte glasses that enable the wearer to listen to music, take and make calls, and use voice assistants to perform various smartphone tasks hands-free. It also offers Vyrb, a social media application that enables the user to receive and send posts through Lucyd Lyte smart glasses with voice.
Further Reading
Receive News & Ratings for Innovative Eyewear Daily - Enter your email address below to receive a concise daily summary of the latest news and analysts' ratings for Innovative Eyewear and related companies with MarketBeat.com's FREE daily email newsletter.