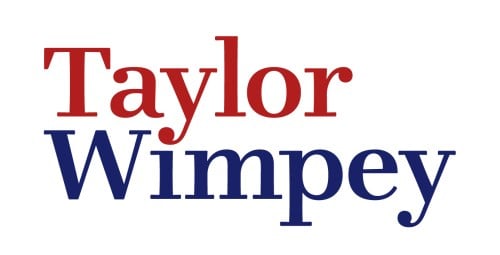 Taylor Wimpey plc (LON:TW – Get Free Report) insider Chris Carney bought 133 shares of the stock in a transaction on Friday, September 8th. The shares were acquired at an average cost of GBX 113 ($1.41) per share, for a total transaction of £150.29 ($188.07).
Taylor Wimpey Trading Up 0.2 %
Shares of TW opened at GBX 113.10 ($1.42) on Tuesday. Taylor Wimpey plc has a 12-month low of GBX 80.64 ($1.01) and a 12-month high of GBX 132.07 ($1.65). The firm has a market capitalization of £3.99 billion, a P/E ratio of 706.88, a P/E/G ratio of -0.99 and a beta of 1.76. The firm has a 50-day moving average price of GBX 111.95 and a 200 day moving average price of GBX 115.72. The company has a current ratio of 5.04, a quick ratio of 0.71 and a debt-to-equity ratio of 2.51.
Taylor Wimpey Increases Dividend
The company also recently declared a dividend, which will be paid on Friday, November 17th. Stockholders of record on Thursday, October 12th will be paid a GBX 4.79 ($0.06) dividend. This is a boost from Taylor Wimpey's previous dividend of $4.78. The ex-dividend date is Thursday, October 12th. This represents a dividend yield of 4.2%. Taylor Wimpey's dividend payout ratio is 6,250.00%.
Analyst Ratings Changes
Several equities analysts have recently weighed in on TW shares. Jefferies Financial Group decreased their price target on shares of Taylor Wimpey from GBX 154 ($1.93) to GBX 141 ($1.76) and set a "buy" rating on the stock in a research note on Thursday, June 22nd. JPMorgan Chase & Co. decreased their target price on shares of Taylor Wimpey from GBX 130 ($1.63) to GBX 94 ($1.18) and set a "neutral" rating on the stock in a research note on Tuesday, July 4th. Five analysts have rated the stock with a hold rating and three have issued a buy rating to the company's stock. According to data from MarketBeat.com, the company presently has an average rating of "Hold" and a consensus price target of GBX 121.33 ($1.52).
View Our Latest Stock Analysis on TW
About Taylor Wimpey
Taylor Wimpey plc operates a residential developer in the United Kingdom and Spain. It builds and delivers various homes and communities. Taylor Wimpey plc was incorporated in 1935 and is based in High Wycombe, the United Kingdom.
Featured Stories
Receive News & Ratings for Taylor Wimpey Daily - Enter your email address below to receive a concise daily summary of the latest news and analysts' ratings for Taylor Wimpey and related companies with MarketBeat.com's FREE daily email newsletter.