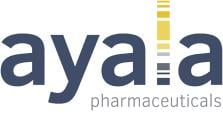 StockNews.com started coverage on shares of Ayala Pharmaceuticals (NASDAQ:ADXS – Free Report) in a report published on Wednesday morning. The brokerage issued a sell rating on the stock.
Separately, LADENBURG THALM/SH SH raised Ayala Pharmaceuticals from a neutral rating to a buy rating in a research note on Tuesday, May 30th.
Get Our Latest Research Report on ADXS
Ayala Pharmaceuticals Stock Performance
Ayala Pharmaceuticals stock
opened at $1.00 on Wednesday. The company has a market capitalization of $1.82 million, a PE ratio of -0.11 and a beta of 2.34. Ayala Pharmaceuticals has a fifty-two week low of $0.65 and a fifty-two week high of $3.75. The firm has a 50 day moving average price of $1.09 and a 200 day moving average price of $1.02.
Ayala Pharmaceuticals Company Profile
Ayala Pharmaceuticals, Inc, a clinical-stage oncology company, primarily focuses on developing and commercializing small molecule therapeutics for people living with rare tumors and aggressive cancers. It is also developing proprietary Lm-based antigen delivery products for patients suffering from common cancers.
Recommended Stories
Receive News & Ratings for Ayala Pharmaceuticals Daily - Enter your email address below to receive a concise daily summary of the latest news and analysts' ratings for Ayala Pharmaceuticals and related companies with MarketBeat.com's FREE daily email newsletter.