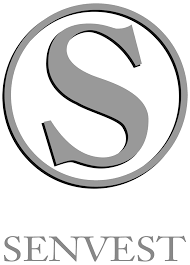 Enerflex Ltd. (TSE:EFX – Get Free Report) has earned an average rating of "Moderate Buy" from the eight analysts that are currently covering the firm, MarketBeat Ratings reports. Two analysts have rated the stock with a hold recommendation and six have issued a buy recommendation on the company. The average 1 year price objective among analysts that have updated their coverage on the stock in the last year is C$14.43.
A number of equities research analysts recently issued reports on the company. National Bankshares upped their target price on Enerflex from C$11.50 to C$14.00 in a research note on Thursday, August 10th. CIBC cut their price objective on shares of Enerflex from C$12.00 to C$11.25 in a report on Friday, August 11th. ATB Capital cut their price objective on shares of Enerflex from C$14.00 to C$13.75 in a report on Friday, July 7th. Finally, BMO Capital Markets lowered shares of Enerflex from an "outperform" rating to a "market perform" rating in a research note on Thursday, August 10th.
View Our Latest Stock Report on EFX
Insider Transactions at Enerflex
In related news, Senior Officer Philip Antoni John Pyle sold 12,297 shares of the business's stock in a transaction on Tuesday, June 20th. The shares were sold at an average price of C$7.99, for a total transaction of C$98,253.03. 0.60% of the stock is currently owned by insiders.
Enerflex Stock Up 0.2 %
Shares of TSE EFX opened at C$8.07 on Thursday. Enerflex has a 1 year low of C$5.58 and a 1 year high of C$11.03. The company has a debt-to-equity ratio of 98.69, a current ratio of 1.29 and a quick ratio of 1.20. The company has a market capitalization of C$999.79 million, a price-to-earnings ratio of -7.40 and a beta of 1.61. The business has a 50-day moving average of C$9.24 and a two-hundred day moving average of C$8.59.
Enerflex (TSE:EFX – Get Free Report) last issued its quarterly earnings results on Wednesday, August 9th. The company reported C($0.02) earnings per share (EPS) for the quarter, missing the consensus estimate of C$0.19 by C($0.21). Enerflex had a negative net margin of 3.84% and a negative return on equity of 7.11%. The company had revenue of C$776.67 million during the quarter, compared to analyst estimates of C$790.03 million. On average, analysts forecast that Enerflex will post 1.0856777 earnings per share for the current fiscal year.
Enerflex Dividend Announcement
The business also recently declared a quarterly dividend, which will be paid on Thursday, October 12th. Shareholders of record on Thursday, August 24th will be paid a $0.025 dividend. This represents a $0.10 dividend on an annualized basis and a yield of 1.24%. The ex-dividend date is Wednesday, August 23rd. Enerflex's payout ratio is currently -9.17%.
Enerflex Company Profile
Enerflex Ltd. offers energy infrastructure and energy transition solutions to natural gas markets in North America, Latin America, and Eastern Hemisphere. The company provides natural gas compression infrastructure, power generation, and processing infrastructure under contract to oil and natural gas customers; power generation rental solutions; custom and standard compression packages for reciprocating and screw compressor applications; re-engineering, re-configuration, and re-packaging of compressors for various field applications; integrated turnkey power generation, gas compression, processing facilities, natural gas compression, processing, electric power solutions, and water solutions; after-market mechanical services and parts distribution, as well as maintenance solutions to the oil and natural gas industry, operations, and overhaul services; and equipment supply, parts supply, and general asset management.
Featured Articles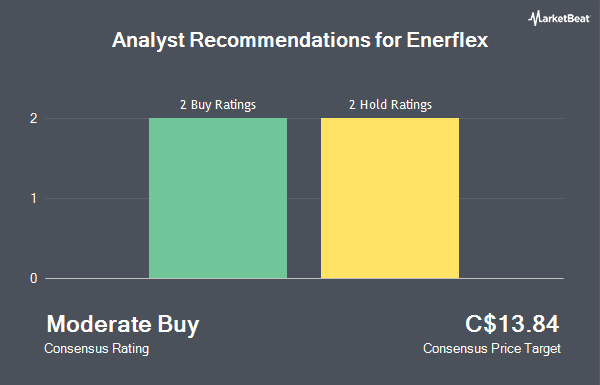 Receive News & Ratings for Enerflex Daily - Enter your email address below to receive a concise daily summary of the latest news and analysts' ratings for Enerflex and related companies with MarketBeat.com's FREE daily email newsletter.