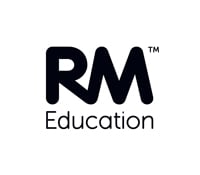 RM plc (LON:RM – Get Free Report)'s stock price crossed below its 200-day moving average during trading on Wednesday . The stock has a 200-day moving average of GBX 76.32 ($0.96) and traded as low as GBX 60 ($0.75). RM shares last traded at GBX 60.60 ($0.76), with a volume of 49,728 shares.
RM Price Performance
The stock has a market cap of £50.50 million, a price-to-earnings ratio of -378.75, a price-to-earnings-growth ratio of 0.40 and a beta of 2.02. The company's 50-day moving average is GBX 71.30 and its 200-day moving average is GBX 76.32. The company has a quick ratio of 0.38, a current ratio of 1.14 and a debt-to-equity ratio of 119.37.
Insider Transactions at RM
In other RM news, insider Helen Stevenson acquired 9,803 shares of RM stock in a transaction on Wednesday, August 9th. The shares were purchased at an average cost of GBX 51 ($0.64) per share, with a total value of £4,999.53 ($6,256.45). Company insiders own 10.58% of the company's stock.
RM Company Profile
(
Get Free Report
)
RM plc supplies products, services, and solutions to educational markets in the United Kingdom, Europe, North America, Asia, the Middle East, and internationally. It operates through three segments: RM Resources, RM Assessment, and RM Technology. The RM Resources segment offers teaching resources and education supplies for schools and nurseries.
See Also
Receive News & Ratings for RM Daily - Enter your email address below to receive a concise daily summary of the latest news and analysts' ratings for RM and related companies with MarketBeat.com's FREE daily email newsletter.