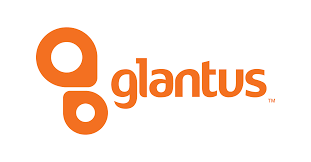 Glantus Holdings PLC (LON:GLAN – Get Free Report) shares traded down 0.3% on Thursday . The company traded as low as GBX 32.40 ($0.41) and last traded at GBX 32.40 ($0.41). 23,375 shares changed hands during mid-day trading, a decline of 67% from the average session volume of 71,347 shares. The stock had previously closed at GBX 32.50 ($0.41).
Glantus Price Performance
The company's 50 day simple moving average is GBX 25.38 and its 200-day simple moving average is GBX 14.03. The firm has a market capitalization of £16.62 million, a PE ratio of -216.00 and a beta of 1.10. The company has a debt-to-equity ratio of 378.68, a quick ratio of 0.90 and a current ratio of 0.46.
About Glantus
Glantus Holdings PLC provides software as a service (SaaS) solution in Ireland, the United Kingdom, the United States, and internationally. The company's solution assists corporates analyze, automate, and digitize their accounts payable function on its proprietary platform to recover lost working capital.
Featured Stories
Receive News & Ratings for Glantus Daily - Enter your email address below to receive a concise daily summary of the latest news and analysts' ratings for Glantus and related companies with MarketBeat.com's FREE daily email newsletter.