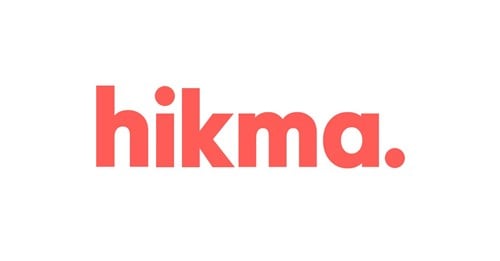 Hikma Pharmaceuticals PLC (LON:HIK – Get Free Report) has been assigned an average recommendation of "Moderate Buy" from the six brokerages that are currently covering the company, MarketBeat.com reports. Two research analysts have rated the stock with a hold recommendation and four have given a buy recommendation to the company. The average 12 month price target among brokerages that have issued a report on the stock in the last year is GBX 1,939.17 ($24.27).
Several research firms have issued reports on HIK. Barclays boosted their price objective on shares of Hikma Pharmaceuticals from GBX 1,700 ($21.27) to GBX 1,800 ($22.53) and gave the stock an "equal weight" rating in a research note on Wednesday, July 12th. Jefferies Financial Group boosted their price objective on shares of Hikma Pharmaceuticals from GBX 2,080 ($26.03) to GBX 2,125 ($26.59) and gave the stock a "buy" rating in a research note on Monday, May 22nd.
Hikma Pharmaceuticals Price Performance
HIK stock
opened at GBX 2,063 ($25.82) on Friday. The stock has a 50-day moving average price of GBX 2,067.80 and a two-hundred day moving average price of GBX 1,894.69. Hikma Pharmaceuticals has a 12-month low of GBX 1,174.50 ($14.70) and a 12-month high of GBX 2,222 ($27.81). The company has a current ratio of 1.79, a quick ratio of 1.27 and a debt-to-equity ratio of 59.58. The company has a market cap of £4.56 billion, a PE ratio of 3,892.45, a price-to-earnings-growth ratio of 1.91 and a beta of 0.43.
Hikma Pharmaceuticals Cuts Dividend
The company also recently announced a dividend, which was paid on Friday, September 15th. Stockholders of record on Thursday, August 10th were paid a $0.25 dividend. The ex-dividend date was Thursday, August 10th. This represents a dividend yield of 0.95%. Hikma Pharmaceuticals's dividend payout ratio (DPR) is presently 9,245.28%.
Hikma Pharmaceuticals Company Profile
Hikma Pharmaceuticals PLC develops, manufactures, markets, and sells a range of generic, branded, and in-licensed pharmaceutical products. The company offers its products in solid, semi-solid, liquid, and injectable final dosage forms in North America, the Middle East, North Africa, and Europe. It operates through three segments: Injectables, Generics, and Branded.
See Also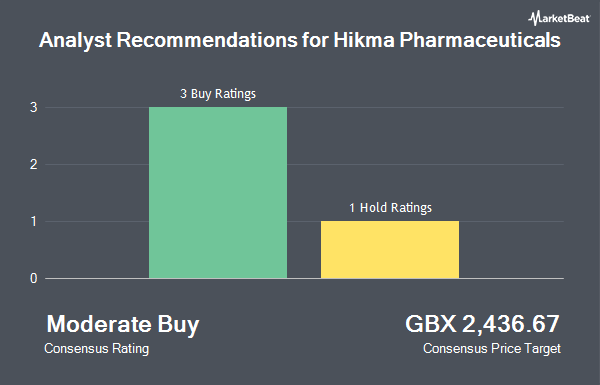 Receive News & Ratings for Hikma Pharmaceuticals Daily - Enter your email address below to receive a concise daily summary of the latest news and analysts' ratings for Hikma Pharmaceuticals and related companies with MarketBeat.com's FREE daily email newsletter.