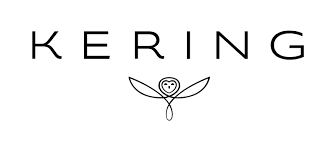 CLSA initiated coverage on shares of Kering (OTCMKTS:PPRUY – Free Report) in a research report sent to investors on Thursday, FlyOnTheWall reports. The brokerage issued an outperform rating on the stock.
Several other equities research analysts have also recently commented on the company. HSBC cut Kering from a buy rating to a hold rating in a research note on Thursday, June 29th. Societe Generale upgraded shares of Kering from a hold rating to a buy rating in a research note on Wednesday, July 19th. Five analysts have rated the stock with a hold rating and two have assigned a buy rating to the company. Based on data from MarketBeat.com, Kering presently has a consensus rating of Hold and a consensus target price of $620.00.
Get Our Latest Stock Report on Kering
Kering Trading Up 1.1 %
Shares of
PPRUY
opened at $49.77 on Thursday. The company has a quick ratio of 0.86, a current ratio of 1.46 and a debt-to-equity ratio of 0.35. The firm's fifty day simple moving average is $54.78 and its two-hundred day simple moving average is $57.59. Kering has a 12 month low of $41.30 and a 12 month high of $65.70.
Kering Company Profile
Kering SA offers ready-to-wear products apparel and accessories for men and women in France, the Asia-Pacific, Western Europe, North America, Japan, and internationally. It also offers leather goods and shoes; watches and jewelry; eyewear products; and fragrances and cosmetics. The company provides Gucci, Saint Laurent, Bottega Veneta, Balenciaga, Alexander McQueen, Brioni, Boucheron, Pomellato, DoDo, Qeelin, and Kering Eyewear brands.
Read More
Receive News & Ratings for Kering Daily - Enter your email address below to receive a concise daily summary of the latest news and analysts' ratings for Kering and related companies with MarketBeat.com's FREE daily email newsletter.