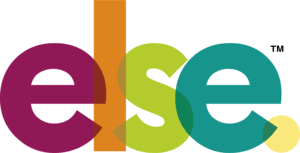 Shares of Else Nutrition Holdings Inc. (OTCMKTS:BABYF – Get Free Report) dropped 5.3% during trading on Wednesday . The company traded as low as $0.12 and last traded at $0.12. Approximately 70,647 shares traded hands during mid-day trading, a decline of 21% from the average daily volume of 89,555 shares. The stock had previously closed at $0.13.
Else Nutrition Trading Down 5.3 %
The company has a current ratio of 4.70, a quick ratio of 2.11 and a debt-to-equity ratio of 0.56. The company has a market capitalization of $14.71 million and a P/E ratio of -0.96. The business has a 50 day moving average price of $0.25 and a 200 day moving average price of $0.43.
Else Nutrition (OTCMKTS:BABYF – Get Free Report) last issued its quarterly earnings data on Sunday, August 13th. The company reported ($0.02) earnings per share (EPS) for the quarter. Else Nutrition had a negative net margin of 207.13% and a negative return on equity of 164.01%. The business had revenue of $1.77 million during the quarter.
About Else Nutrition
(
Get Free Report
)
Else Nutrition Holdings Inc engages in the development, production, and sale of food and nutrition products for infants, toddlers, children, and adults in North America and Israel. It offers baby snacks; baby feeding accessories, such as feeding bottles and teats; plant-based baby formula products; toddler, children, and adult nutrition products; and complementary food products.
See Also
Receive News & Ratings for Else Nutrition Daily - Enter your email address below to receive a concise daily summary of the latest news and analysts' ratings for Else Nutrition and related companies with MarketBeat.com's FREE daily email newsletter.