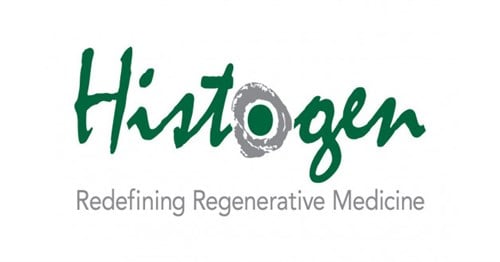 Shares of Histogen Inc. (NASDAQ:HSTO – Get Free Report) fell 4% on Wednesday . The company traded as low as $0.30 and last traded at $0.31. 13,404 shares traded hands during mid-day trading, a decline of 97% from the average session volume of 407,929 shares. The stock had previously closed at $0.32.
Histogen Stock Performance
The company has a 50-day simple moving average of $0.60 and a 200 day simple moving average of $0.74. The company has a market capitalization of $1.32 million, a P/E ratio of -0.11 and a beta of 1.26.
Histogen (NASDAQ:HSTO – Get Free Report) last issued its quarterly earnings results on Thursday, August 10th. The company reported ($0.49) EPS for the quarter. The business had revenue of $0.01 million during the quarter. Histogen had a negative return on equity of 100.56% and a negative net margin of 63,799.99%.
Institutional Trading of Histogen
An institutional investor recently bought a new position in Histogen stock. Prudential Financial Inc. acquired a new position in shares of Histogen Inc. (
NASDAQ:HSTO
–
Free Report
) during the 2nd quarter, according to the company in its most recent Form 13F filing with the Securities and Exchange Commission. The firm acquired 13,000 shares of the company's stock, valued at approximately $30,000. Prudential Financial Inc. owned approximately 0.52% of Histogen at the end of the most recent quarter. Institutional investors and hedge funds own 3.55% of the company's stock.
Histogen Company Profile
Histogen Inc, a clinical-stage therapeutics company, focuses on developing clinical and preclinical small molecule pan-caspase and caspase selective inhibitors that protect the body's natural process to restore immune function. The company's product candidates include emricasan for the treatment of acute bacterial skin and skin structure infections, as well as other infectious diseases.
Further Reading
Receive News & Ratings for Histogen Daily - Enter your email address below to receive a concise daily summary of the latest news and analysts' ratings for Histogen and related companies with MarketBeat.com's FREE daily email newsletter.