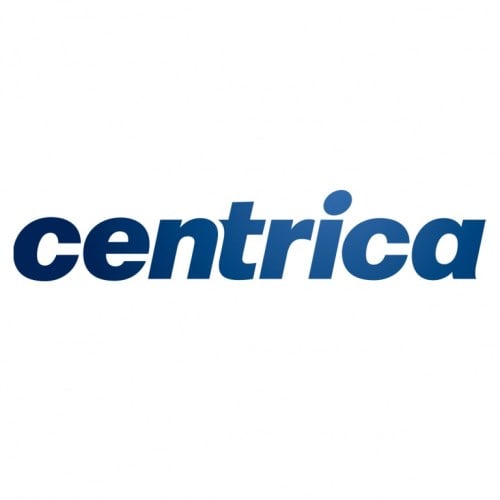 Shares of Centrica plc (LON:CNA – Get Free Report) passed above its 200-day moving average during trading on Thursday . The stock has a 200-day moving average of GBX 135.43 ($1.65) and traded as high as GBX 165.05 ($2.01). Centrica shares last traded at GBX 157.60 ($1.92), with a volume of 13,918,615 shares.
Analysts Set New Price Targets
Separately, Berenberg Bank increased their price objective on shares of Centrica from GBX 110 ($1.34) to GBX 140 ($1.70) and gave the company a "hold" rating in a research note on Wednesday, August 9th. One analyst has rated the stock with a hold rating and five have issued a buy rating to the company's stock. Based on data from MarketBeat, Centrica currently has an average rating of "Moderate Buy" and a consensus price target of GBX 138 ($1.68).
View Our Latest Research Report on Centrica
Centrica Stock Down 2.9 %
The firm's 50-day simple moving average is GBX 157.99 and its two-hundred day simple moving average is GBX 135.43. The stock has a market cap of £8.62 billion, a price-to-earnings ratio of 215.89, a PEG ratio of 0.45 and a beta of 1.20. The company has a debt-to-equity ratio of 87.31, a quick ratio of 0.40 and a current ratio of 1.41.
Insider Activity
In related news, insider Amber Rudd purchased 1,169 shares of the business's stock in a transaction dated Wednesday, October 25th. The shares were bought at an average price of GBX 157 ($1.91) per share, with a total value of £1,835.33 ($2,233.30). In the last ninety days, insiders bought 3,771 shares of company stock valued at $586,496. Company insiders own 0.11% of the company's stock.
About Centrica
Centrica plc operates as an integrated energy company in the United Kingdom, Ireland, Scandinavia, North America, and internationally. The company operates through British Gas Services & Solutions, British Gas Energy, Centrica Business Solutions, Bord Gáis Energy, Energy Marketing & Trading, and Upstream segments.
Featured Articles
Receive News & Ratings for Centrica Daily - Enter your email address below to receive a concise daily summary of the latest news and analysts' ratings for Centrica and related companies with MarketBeat.com's FREE daily email newsletter.