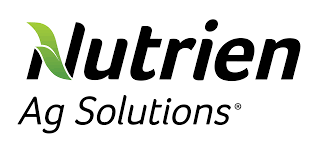 Nutrien (TSE:NTR – Get Free Report) had its target price lowered by investment analysts at Royal Bank of Canada from C$85.00 to C$80.00 in a note issued to investors on Friday, BayStreet.CA reports. The firm currently has an "outperform" rating on the stock. Royal Bank of Canada's price target indicates a potential upside of 4.07% from the company's current price.
Separately, Barclays reduced their price objective on Nutrien from C$68.00 to C$64.00 and set an "underweight" rating on the stock in a research note on Friday, October 20th. Three research analysts have rated the stock with a sell rating and three have assigned a buy rating to the company. Based on data from MarketBeat, the stock currently has an average rating of "Hold" and a consensus price target of C$72.25.
Nutrien Trading Up 1.0 %
TSE NTR
opened at C$76.87 on Friday. The stock's 50-day simple moving average is C$82.68 and its two-hundred day simple moving average is C$83.18. Nutrien has a twelve month low of C$70.68 and a twelve month high of C$113.32. The company has a quick ratio of 0.65, a current ratio of 1.25 and a debt-to-equity ratio of 59.48. The company has a market capitalization of C$38.01 billion, a price-to-earnings ratio of 12.62, a PEG ratio of 0.36 and a beta of 0.98.
Nutrien (TSE:NTR – Get Free Report) last released its quarterly earnings results on Wednesday, August 2nd. The company reported C$3.40 earnings per share for the quarter, missing analysts' consensus estimates of C$3.79 by C($0.39). Nutrien had a net margin of 7.33% and a return on equity of 8.68%. The firm had revenue of C$15.65 billion for the quarter, compared to analysts' expectations of C$14.99 billion. Research analysts forecast that Nutrien will post 7.2724693 EPS for the current fiscal year.
Nutrien Company Profile
Nutrien Ltd. provides crop inputs and services. The company operates through Retail, Potash, Nitrogen, and Phosphate segments. The Retail segment distributes crop nutrients, crop protection products, seeds, and merchandise products. The Potash segment provides granular and standard potash products. The Nitrogen segment offers ammonia, urea, urea ammonium nitrate, industrial grade ammonium nitrate, and ammonium sulfate.
Featured Articles
Receive News & Ratings for Nutrien Daily - Enter your email address below to receive a concise daily summary of the latest news and analysts' ratings for Nutrien and related companies with MarketBeat.com's FREE daily email newsletter.