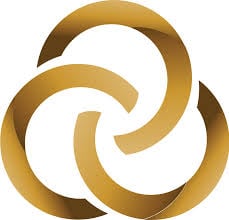 Equinox Gold Corp. (TSE:EQX – Free Report) – Analysts at Cormark upped their FY2025 earnings per share estimates for Equinox Gold in a note issued to investors on Thursday, November 2nd. Cormark analyst R. Gray now forecasts that the company will post earnings per share of $0.88 for the year, up from their previous forecast of $0.85. The consensus estimate for Equinox Gold's current full-year earnings is $0.31 per share.
Equinox Gold Price Performance
Equinox Gold stock opened at C$6.67 on Monday. Equinox Gold has a one year low of C$3.58 and a one year high of C$7.89. The company has a debt-to-equity ratio of 45.73, a quick ratio of 1.31 and a current ratio of 2.27. The business has a fifty day moving average of C$6.21 and a two-hundred day moving average of C$6.43. The company has a market cap of C$2.09 billion, a P/E ratio of 95.29 and a beta of 0.83.
Equinox Gold Company Profile
(
Get Free Report
)
Equinox Gold Corp. engages in the operation, acquisition, exploration, and development of mineral properties in the Americas. The company primarily explores for gold and silver deposits. It holds 100% interest in the Mesquite Gold Mine and Castle Mountain Gold Mine located in California, the United States; Los Filos Mine Complex located in Guerrero State, Mexico; Aurizona Gold Mine located in Maranhão State, Brazil; Fazenda Gold Mine and Santa Luz Gold Mine located in Bahia State, Brazil; and RDM Gold Mine located in Mina Gerais State, Brazil.
See Also
Receive News & Ratings for Equinox Gold Daily - Enter your email address below to receive a concise daily summary of the latest news and analysts' ratings for Equinox Gold and related companies with MarketBeat.com's FREE daily email newsletter.