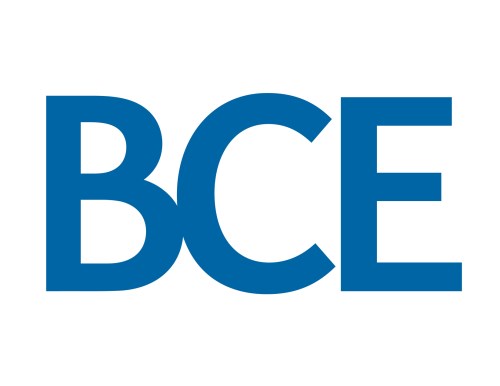 BCE (TSE:BCE – Free Report) (NYSE:BCE) had its target price lowered by JPMorgan Chase & Co. from C$59.00 to C$58.00 in a research report sent to investors on Monday morning, BayStreet.CA reports. The brokerage currently has an equal weight rating on the stock.
BCE has been the topic of a number of other reports. Scotiabank lowered their target price on shares of BCE from C$61.00 to C$57.25 and set a sector perform rating on the stock in a research note on Monday, October 23rd. UBS Group lowered their target price on shares of BCE from C$65.00 to C$55.00 in a research note on Tuesday, October 10th. National Bankshares lowered their price objective on shares of BCE from C$60.00 to C$56.00 and set an outperform rating on the stock in a research note on Thursday, October 26th. National Bank Financial upgraded shares of BCE from a sector perform overweight rating to an outperform overweight rating in a research note on Wednesday, August 23rd. Finally, Royal Bank of Canada decreased their price target on shares of BCE from C$63.00 to C$59.00 and set a sector perform rating on the stock in a research report on Wednesday, October 18th. Seven equities research analysts have rated the stock with a hold rating and three have issued a buy rating to the company's stock. According to MarketBeat.com, BCE presently has an average rating of Hold and an average price target of C$58.88.
View Our Latest Stock Report on BCE
BCE Trading Down 0.6 %
BCE stock
opened at C$54.20 on Monday. BCE has a one year low of C$49.57 and a one year high of C$65.66. The company's fifty day moving average price is C$53.26 and its two-hundred day moving average price is C$57.71. The company has a debt-to-equity ratio of 162.87, a current ratio of 0.57 and a quick ratio of 0.43. The company has a market capitalization of C$49.45 billion, a price-to-earnings ratio of 22.21, a PEG ratio of 3.71 and a beta of 0.52.
BCE Increases Dividend
The firm also recently declared a quarterly dividend, which will be paid on Monday, January 15th. Shareholders of record on Friday, December 15th will be paid a dividend of $0.9675 per share. The ex-dividend date of this dividend is Thursday, December 14th. This represents a $3.87 dividend on an annualized basis and a yield of 7.14%. This is an increase from BCE's previous quarterly dividend of $0.97. BCE's payout ratio is currently 158.61%.
BCE Company Profile
BCE Inc, a communications company, provides wireless, wireline, Internet, and television (TV) services to residential, business, and wholesale customers in Canada. The company operates through three segments: Bell Wireless, Bell Wireline, and Bell Media. The Bell Wireless segment offers integrated digital wireless voice and data communication products and services, as well as consumer electronics products.
Featured Articles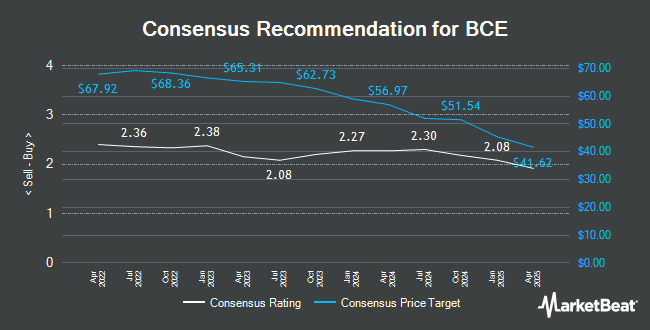 Receive News & Ratings for BCE Daily - Enter your email address below to receive a concise daily summary of the latest news and analysts' ratings for BCE and related companies with MarketBeat.com's FREE daily email newsletter.