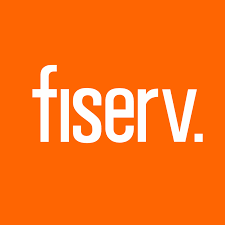 Stock analysts at StockNews.com started coverage on shares of Fiserv (NASDAQ:FISV – Get Free Report) in a note issued to investors on Tuesday. The firm set a "buy" rating on the stock.
Fiserv Price Performance
Shares of NASDAQ FISV opened at $119.54 on Tuesday. The stock has a market cap of $75.09 billion, a P/E ratio of 31.54 and a beta of 0.86. The business's 50-day simple moving average is $116.81. Fiserv has a 1 year low of $87.03 and a 1 year high of $122.39.
Institutional Trading of Fiserv
Several institutional investors and hedge funds have recently made changes to their positions in FISV. PCA Investment Advisory Services Inc. acquired a new position in Fiserv in the 2nd quarter valued at about $27,000. Glass Jacobson Investment Advisors llc acquired a new position in Fiserv during the 2nd quarter worth approximately $30,000. Annapolis Financial Services LLC acquired a new position in Fiserv during the 2nd quarter worth approximately $36,000. Activest Wealth Management increased its position in Fiserv by 652.9% during the 2nd quarter. Activest Wealth Management now owns 384 shares of the company's stock worth $45,000 after purchasing an additional 333 shares during the period. Finally, BluePath Capital Management LLC acquired a new position in Fiserv during the 3rd quarter worth approximately $53,000. 88.79% of the stock is owned by hedge funds and other institutional investors.
Fiserv Company Profile
(
Get Free Report
)
Fiserv, Inc, together with its subsidiaries, provides payment and financial services technology worldwide. The company operates through Acceptance, Fintech, and Payments segments. The Acceptance segment provides point-of-sale merchant acquiring and digital commerce services; mobile payment services; security and fraud protection products; Carat, an omnichannel commerce solution; Clover, a cloud-based point-of-sale and business management platform; and Clover Connect, an independent software vendors platform.
Featured Stories
Receive News & Ratings for Fiserv Daily - Enter your email address below to receive a concise daily summary of the latest news and analysts' ratings for Fiserv and related companies with MarketBeat.com's FREE daily email newsletter.