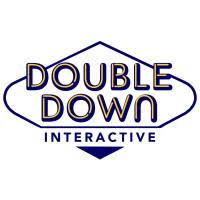 Raymond James Financial Services Advisors Inc. purchased a new position in DoubleDown Interactive Co., Ltd. (NASDAQ:DDI – Free Report) during the second quarter, HoldingsChannel reports. The firm purchased 19,226 shares of the company's stock, valued at approximately $184,000.
Separately, Millennium Management LLC bought a new position in shares of DoubleDown Interactive during the 2nd quarter worth $149,000. 9.66% of the stock is currently owned by institutional investors and hedge funds.
Wall Street Analyst Weigh In
Separately, Wedbush reissued an "outperform" rating and set a $12.25 price target on shares of DoubleDown Interactive in a research report on Thursday, August 3rd.
Get Our Latest Research Report on DoubleDown Interactive
DoubleDown Interactive Price Performance
Shares of DoubleDown Interactive stock opened at $8.30 on Tuesday. DoubleDown Interactive Co., Ltd. has a 1 year low of $6.95 and a 1 year high of $11.09. The firm's 50-day moving average is $8.70 and its two-hundred day moving average is $8.75. The stock has a market cap of $411.27 million, a price-to-earnings ratio of -2.42 and a beta of 0.58.
DoubleDown Interactive (NASDAQ:DDI – Get Free Report) last released its quarterly earnings data on Tuesday, August 8th. The company reported $0.49 earnings per share (EPS) for the quarter, beating analysts' consensus estimates of $0.39 by $0.10. DoubleDown Interactive had a negative net margin of 55.37% and a positive return on equity of 12.54%. The firm had revenue of $75.19 million for the quarter, compared to the consensus estimate of $77.66 million. On average, equities analysts expect that DoubleDown Interactive Co., Ltd. will post 1.87 earnings per share for the current year.
About DoubleDown Interactive
DoubleDown Interactive Co, Ltd. engages in the development and publishing of and web-based casual games and mobile applications in South Korea. The company offers DoubleDown Casino, DoubleDown Classic, DoubleDown Fort Knox, and Undead World: Hero Survival games. Its games are primarily distributed, marketed, and promoted through third party platform providers.
Read More
Want to see what other hedge funds are holding DDI? Visit HoldingsChannel.com to get the latest 13F filings and insider trades for DoubleDown Interactive Co., Ltd. (NASDAQ:DDI – Free Report).
Receive News & Ratings for DoubleDown Interactive Daily - Enter your email address below to receive a concise daily summary of the latest news and analysts' ratings for DoubleDown Interactive and related companies with MarketBeat.com's FREE daily email newsletter.