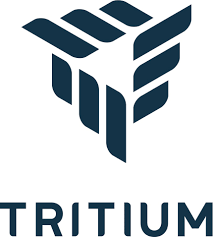 B. Riley reissued their neutral rating on shares of Tritium DCFC (NASDAQ:DCFC – Free Report) in a research note published on Monday morning, Benzinga reports. B. Riley currently has a $1.00 target price on the stock.
Separately, Raymond James downgraded Tritium DCFC from an outperform rating to a market perform rating in a research report on Tuesday, October 3rd.
Get Our Latest Report on Tritium DCFC
Tritium DCFC Price Performance
Shares of
Tritium DCFC stock
opened at $0.21 on Monday. The stock has a 50 day moving average of $0.48 and a 200 day moving average of $0.88. Tritium DCFC has a 12 month low of $0.16 and a 12 month high of $2.20.
Institutional Investors Weigh In On Tritium DCFC
Several large investors have recently added to or reduced their stakes in DCFC. Two Sigma Advisers LP purchased a new position in shares of Tritium DCFC in the 1st quarter worth approximately $29,000. Advisor Group Holdings Inc. bought a new stake in Tritium DCFC in the first quarter worth $30,000. Engineers Gate Manager LP bought a new stake in Tritium DCFC in the fourth quarter worth $31,000. Toroso Investments LLC purchased a new position in Tritium DCFC during the third quarter worth $32,000. Finally, XTX Topco Ltd bought a new position in Tritium DCFC during the second quarter valued at $36,000. 37.70% of the stock is owned by institutional investors.
Tritium DCFC Company Profile
Tritium DCFC Limited designs, manufactures, and supplies direct current chargers for electric vehicles in Australia and internationally. The company's charging station hardware portfolio includes various standalone chargers and distributed chargers. Its service and maintenance portfolio includes warranties, service level agreements, and sales of spare parts.
Featured Articles
Receive News & Ratings for Tritium DCFC Daily - Enter your email address below to receive a concise daily summary of the latest news and analysts' ratings for Tritium DCFC and related companies with MarketBeat.com's FREE daily email newsletter.