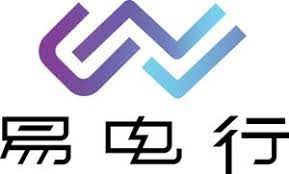 EZGO Technologies Ltd. (NASDAQ:EZGO – Get Free Report) was down 5.2% during trading on Tuesday . The stock traded as low as $0.10 and last traded at $0.10. Approximately 3,716,444 shares traded hands during mid-day trading, a decline of 9% from the average daily volume of 4,101,876 shares. The stock had previously closed at $0.11.
EZGO Technologies Stock Down 5.2 %
The firm's 50 day moving average is $0.35 and its two-hundred day moving average is $1.30.
Institutional Investors Weigh In On EZGO Technologies
A hedge fund recently raised its stake in EZGO Technologies stock. Renaissance Technologies LLC lifted its holdings in shares of EZGO Technologies Ltd. (NASDAQ:EZGO – Free Report) by 126.3% in the 1st quarter, according to its most recent filing with the Securities and Exchange Commission. The firm owned 54,300 shares of the company's stock after acquiring an additional 30,300 shares during the quarter. Renaissance Technologies LLC owned approximately 0.11% of EZGO Technologies worth $97,000 as of its most recent SEC filing. 0.29% of the stock is currently owned by institutional investors and hedge funds.
About EZGO Technologies
(
Get Free Report
)
EZGO Technologies Ltd., through its subsidiaries, designs, manufactures, rents, and sells e-bicycles and e-tricycles in the People's Republic of China. The company operates in two segments, Battery Cells and Packs, and E-Bicycle Sales. It also rents and sells lithium batteries under the Hengmao brand; and sells, franchises, and operates smart charging piles for e-bicycles and other electronic devices.
Recommended Stories
Receive News & Ratings for EZGO Technologies Daily - Enter your email address below to receive a concise daily summary of the latest news and analysts' ratings for EZGO Technologies and related companies with MarketBeat.com's FREE daily email newsletter.