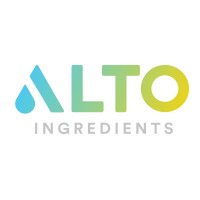 Alto Ingredients, Inc. (NASDAQ:ALTO – Get Free Report) was the target of unusually large options trading activity on Tuesday. Stock traders acquired 24,886 call options on the stock. This represents an increase of 662% compared to the typical daily volume of 3,268 call options.
Analysts Set New Price Targets
Separately, HC Wainwright lowered their price objective on shares of Alto Ingredients from $7.00 to $5.50 and set a "buy" rating on the stock in a research report on Monday.
Read Our Latest Research Report on ALTO
Hedge Funds Weigh In On Alto Ingredients
Hedge funds and other institutional investors have recently bought and sold shares of the stock. State Street Corp raised its holdings in Alto Ingredients by 84.5% during the 2nd quarter. State Street Corp now owns 8,862,664 shares of the company's stock valued at $32,880,000 after buying an additional 4,059,483 shares during the last quarter. AQR Capital Management LLC increased its stake in shares of Alto Ingredients by 231.8% in the 4th quarter. AQR Capital Management LLC now owns 1,731,056 shares of the company's stock worth $4,985,000 after acquiring an additional 1,209,314 shares in the last quarter. Lodestone Wealth Management LLC bought a new position in shares of Alto Ingredients in the 3rd quarter worth about $5,304,000. Kent Lake Capital LLC purchased a new stake in Alto Ingredients during the 2nd quarter valued at about $2,399,000. Finally, Invesco Ltd. grew its position in Alto Ingredients by 334.1% during the 1st quarter. Invesco Ltd. now owns 928,302 shares of the company's stock valued at $6,331,000 after purchasing an additional 714,441 shares during the last quarter. Hedge funds and other institutional investors own 35.38% of the company's stock.
Alto Ingredients Stock Performance
NASDAQ ALTO opened at $1.93 on Wednesday. The company's 50 day moving average is $4.06 and its 200-day moving average is $3.26. Alto Ingredients has a 12-month low of $1.20 and a 12-month high of $4.97. The company has a quick ratio of 1.85, a current ratio of 3.06 and a debt-to-equity ratio of 0.27. The firm has a market cap of $146.51 million, a P/E ratio of -2.08 and a beta of 2.45.
Alto Ingredients (NASDAQ:ALTO – Get Free Report) last issued its quarterly earnings data on Monday, August 7th. The company reported $0.10 EPS for the quarter, beating the consensus estimate of ($0.07) by $0.17. Alto Ingredients had a negative net margin of 5.14% and a negative return on equity of 19.06%. The company had revenue of $317.30 million during the quarter, compared to analysts' expectations of $306.53 million. Sell-side analysts predict that Alto Ingredients will post 0.15 earnings per share for the current year.
About Alto Ingredients
Alto Ingredients, Inc produces and markets specialty alcohols and essential ingredients in the United States. The company operates in three segments: Marketing and Distribution, Pekin Production, and Other Production. It offers specialty alcohols used in mouthwash, cosmetics, pharmaceuticals, hand sanitizers, disinfectants, and cleaners for health, home, and beauty markets; grain neutral spirits used in alcoholic beverages and vinegar, as well as corn germ used in corn oils and carbon dioxide used for beverage carbonation and dry ice; and essential ingredients include dried yeast, corn gluten meal, corn gluten feed, distiller's grains, and liquid feed for commercial animal feed and pet food applications.
Recommended Stories
Receive News & Ratings for Alto Ingredients Daily - Enter your email address below to receive a concise daily summary of the latest news and analysts' ratings for Alto Ingredients and related companies with MarketBeat.com's FREE daily email newsletter.