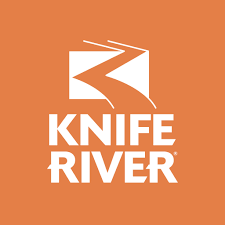 Mackenzie Financial Corp purchased a new position in shares of Knife River Co. (NYSE:KNF – Free Report) in the second quarter, according to the company in its most recent disclosure with the SEC. The institutional investor purchased 5,830 shares of the company's stock, valued at approximately $262,000.
Other hedge funds also recently made changes to their positions in the company. Bank of New Hampshire acquired a new position in Knife River during the second quarter worth $27,000. BerganKDV Wealth Management LLC acquired a new position in shares of Knife River during the 2nd quarter worth about $29,000. HM Payson & Co. bought a new position in shares of Knife River in the 2nd quarter valued at about $40,000. Bartlett & Co. LLC acquired a new stake in shares of Knife River in the second quarter valued at about $60,000. Finally, National Bank of Canada FI bought a new stake in Knife River during the second quarter worth about $99,000. 67.14% of the stock is owned by institutional investors.
Analysts Set New Price Targets
Several research analysts have weighed in on the company. Oppenheimer started coverage on Knife River in a research report on Monday, August 14th. They set an "outperform" rating and a $65.00 price target on the stock. DA Davidson upped their price target on shares of Knife River from $54.00 to $58.00 and gave the stock a "buy" rating in a research report on Wednesday, August 9th.
Check Out Our Latest Stock Report on Knife River
Knife River Price Performance
Shares of NYSE KNF opened at $55.96 on Thursday. Knife River Co. has a twelve month low of $33.67 and a twelve month high of $60.99. The stock's 50 day simple moving average is $50.79. The company has a debt-to-equity ratio of 0.54, a quick ratio of 1.52 and a current ratio of 2.38.
Knife River (NYSE:KNF – Get Free Report) last posted its earnings results on Monday, November 6th. The company reported $2.58 earnings per share (EPS) for the quarter, topping analysts' consensus estimates of $1.86 by $0.72. The company had revenue of $1.09 billion for the quarter, compared to analyst estimates of $1.06 billion. The business's revenue was up 11.8% on a year-over-year basis. As a group, equities research analysts expect that Knife River Co. will post 2.42 EPS for the current fiscal year.
Knife River Profile
Knife River Corporation provides aggregates-based construction materials and contracting services in the United States. It operates through six segments: Pacific, Northwest, Mountain, North Central, South, and Energy Services. The company mines, processes, and sells construction aggregates, including crushed stone and sand, and gravel; and produces and sells asphalt and ready-mix concrete, as well as provides contracting services to support the aggregate-based product lines, including heavy-civil construction, asphalt and concrete paving, and site development and grading.
Further Reading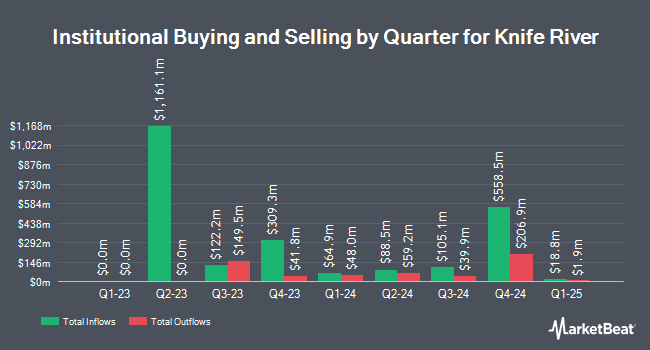 Receive News & Ratings for Knife River Daily - Enter your email address below to receive a concise daily summary of the latest news and analysts' ratings for Knife River and related companies with MarketBeat.com's FREE daily email newsletter.