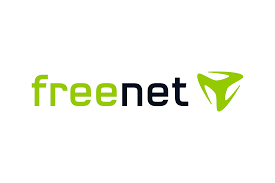 Shares of Essentra plc (LON:ESNT – Get Free Report) passed below its 200-day moving average during trading on Thursday . The stock has a 200-day moving average of GBX 166.61 ($2.06) and traded as low as GBX 147.20 ($1.82). Essentra shares last traded at GBX 154.20 ($1.90), with a volume of 673,663 shares trading hands.
Essentra Stock Performance
The stock has a market capitalization of £445.32 million, a price-to-earnings ratio of -3,079.00, a price-to-earnings-growth ratio of 3.84 and a beta of 1.22. The firm has a fifty day moving average of GBX 154.84 and a 200 day moving average of GBX 166.61. The company has a debt-to-equity ratio of 39.32, a current ratio of 1.76 and a quick ratio of 0.50.
Essentra Increases Dividend
The business also recently announced a dividend, which was paid on Friday, October 27th. Investors of record on Thursday, September 21st were issued a dividend of GBX 1.20 ($0.01) per share. This represents a yield of 0.77%. This is a positive change from Essentra's previous dividend of $1.00. The ex-dividend date was Thursday, September 21st. Essentra's dividend payout ratio (DPR) is -4,000.00%.
About Essentra
(
Get Free Report
)
Essentra plc manufactures and distributes plastic injection and vinyl dip moulded, and metal components worldwide. The company offers cable ties and conduit, and accessories; grommets, strain relief, and blanking plugs; cable glands and accessories; caps and plugs; card guides and pullers; circuit board hardware products; EMI suppression ferrite cores; fan accessories comprising filters and fan mounting accessories; screws and nuts; rivet and panel fasteners; washers; spacers; brushes; fleet; fibre management; and furniture fittings.
Further Reading
Receive News & Ratings for Essentra Daily - Enter your email address below to receive a concise daily summary of the latest news and analysts' ratings for Essentra and related companies with MarketBeat.com's FREE daily email newsletter.