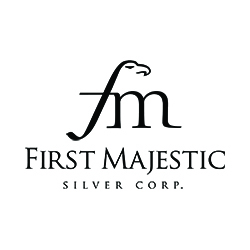 First Majestic Silver Corp. (TSE:FR – Free Report) (NYSE:AG) – Equities research analysts at HC Wainwright cut their FY2023 EPS estimates for shares of First Majestic Silver in a report released on Monday, November 6th. HC Wainwright analyst H. Ihle now forecasts that the mining company will post earnings of ($0.71) per share for the year, down from their previous estimate of ($0.52). The consensus estimate for First Majestic Silver's current full-year earnings is $0.29 per share.
A number of other analysts have also issued reports on FR. BMO Capital Markets cut their target price on First Majestic Silver from C$8.50 to C$8.00 and set a "market perform" rating on the stock in a research report on Monday. TD Securities cut their price objective on First Majestic Silver from C$10.00 to C$8.00 and set a "hold" rating on the stock in a research report on Friday, November 3rd.
Check Out Our Latest Analysis on First Majestic Silver
First Majestic Silver Stock Down 1.8 %
Shares of TSE FR opened at C$6.43 on Wednesday. The firm has a market cap of C$1.85 billion, a price-to-earnings ratio of -8.04, a PEG ratio of 0.14 and a beta of 1.03. The company has a quick ratio of 1.19, a current ratio of 2.97 and a debt-to-equity ratio of 19.05. First Majestic Silver has a 52-week low of C$6.05 and a 52-week high of C$13.04. The business's 50 day moving average is C$7.21 and its two-hundred day moving average is C$7.87.
Insider Buying and Selling at First Majestic Silver
In other First Majestic Silver news, Senior Officer Todd Anthony sold 10,000 shares of the company's stock in a transaction on Monday, August 28th. The shares were sold at an average price of C$8.44, for a total value of C$84,400.00. 2.29% of the stock is currently owned by insiders.
First Majestic Silver Cuts Dividend
The business also recently disclosed a quarterly dividend, which will be paid on Thursday, November 30th. Shareholders of record on Wednesday, November 15th will be paid a $0.006 dividend. The ex-dividend date is Tuesday, November 14th. This represents a $0.02 annualized dividend and a yield of 0.37%. First Majestic Silver's dividend payout ratio is presently -3.75%.
First Majestic Silver Company Profile
First Majestic Silver Corp. engages in the acquisition, exploration, development, and production of mineral properties with a focus on silver and gold production in North America. Its projects include the San Dimas mine that consists of 119 individual concessions covering an area of 71,839 hectares located in Durango and Sinaloa States, México; the Santa Elena comprising 32 individual concessions that covers an area of 102,172 hectares located in Sonora State, México; and the La Encantada consists of 22 exploitation concessions covering an area of 4,076 hectares located in Coahuila State, México.
Recommended Stories
Receive News & Ratings for First Majestic Silver Daily - Enter your email address below to receive a concise daily summary of the latest news and analysts' ratings for First Majestic Silver and related companies with MarketBeat.com's FREE daily email newsletter.