Shares of Swiss Re AG (OTCMKTS:SSREY – Get Free Report) have been given an average rating of "Hold" by the six research firms that are currently covering the firm, Marketbeat reports. One research analyst has rated the stock with a sell rating, two have assigned a hold rating and three have assigned a buy rating to the company.
Separately, Berenberg Bank raised Swiss Re from a "hold" rating to a "buy" rating in a research report on Friday, October 13th.
Get Our Latest Report on SSREY
Swiss Re Trading Down 1.0 %
Shares of
SSREY stock
opened at $27.17 on Tuesday. Swiss Re has a one year low of $20.04 and a one year high of $27.84. The firm has a 50-day moving average of $26.24 and a 200-day moving average of $25.52.
Swiss Re Company Profile
Swiss Re AG, together with its subsidiaries, provides wholesale reinsurance, insurance, other insurance-based forms of risk transfer, and other insurance-related services worldwide. The company operates through three segments: Property & Casualty Reinsurance, Life & Health Reinsurance, and Corporate Solutions.
Read More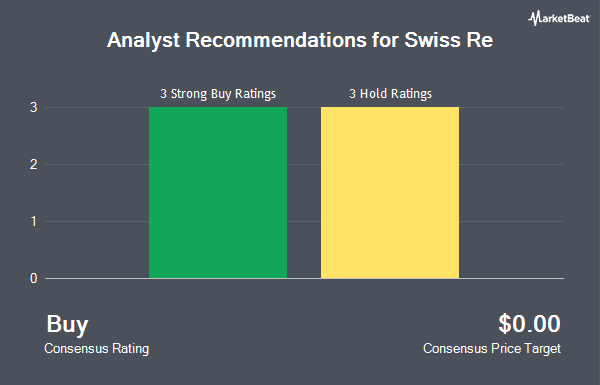 Receive News & Ratings for Swiss Re Daily - Enter your email address below to receive a concise daily summary of the latest news and analysts' ratings for Swiss Re and related companies with MarketBeat.com's FREE daily email newsletter.