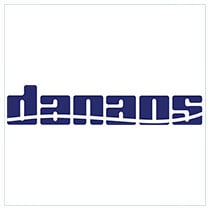 Danaos (NYSE:DAC – Get Free Report) is scheduled to be announcing its earnings results after the market closes on Monday, November 13th. Analysts expect the company to announce earnings of $7.63 per share for the quarter. Investors interested in registering for the company's conference call can do so using this link.
Danaos Stock Performance
Danaos stock opened at $63.37 on Friday. Danaos has a 52 week low of $51.10 and a 52 week high of $71.65. The company has a current ratio of 2.64, a quick ratio of 2.55 and a debt-to-equity ratio of 0.14. The stock has a market cap of $1.29 billion, a P/E ratio of 2.50 and a beta of 1.54. The stock has a 50 day moving average of $65.60 and a 200-day moving average of $64.94.
Wall Street Analyst Weigh In
A number of research analysts recently commented on the company. Jefferies Financial Group restated a "buy" rating and set a $80.00 price objective on shares of Danaos in a research note on Monday, August 7th. StockNews.com upgraded shares of Danaos from a "buy" rating to a "strong-buy" rating in a research report on Friday, November 3rd.
Get Our Latest Analysis on Danaos
Institutional Investors Weigh In On Danaos
Institutional investors and hedge funds have recently bought and sold shares of the business. Credit Suisse AG bought a new stake in shares of Danaos during the 2nd quarter worth $45,000. Citigroup Inc. increased its stake in Danaos by 34.2% in the 1st quarter. Citigroup Inc. now owns 808 shares of the shipping company's stock worth $44,000 after purchasing an additional 206 shares in the last quarter. Centaurus Financial Inc. acquired a new stake in Danaos during the 1st quarter worth about $125,000. UBS Group AG lifted its stake in Danaos by 321.1% during the first quarter. UBS Group AG now owns 2,013 shares of the shipping company's stock valued at $110,000 after buying an additional 1,535 shares in the last quarter. Finally, IHT Wealth Management LLC acquired a new position in shares of Danaos in the first quarter worth about $207,000. 19.01% of the stock is owned by institutional investors and hedge funds.
Danaos Company Profile
Danaos Corporation, together with its subsidiaries, owns and operates containerships in Australia, Asia, Europe, and the United States. The company offers seaborne transportation services, such as chartering its vessels to liner companies. As of March 7, 2023, it had a fleet of 68 containerships aggregating 421,293 twenty-foot equivalent units in capacity.
See Also
Receive News & Ratings for Danaos Daily - Enter your email address below to receive a concise daily summary of the latest news and analysts' ratings for Danaos and related companies with MarketBeat.com's FREE daily email newsletter.