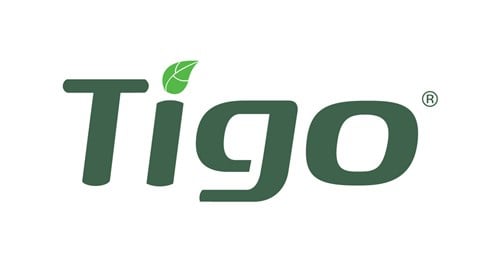 Roth Capital lowered shares of Tigo Energy (NASDAQ:TYGO – Free Report) from a buy rating to a neutral rating in a report published on Wednesday morning, PriceTargets.com reports.
TYGO has been the topic of several other research reports. Northland Securities reduced their price objective on shares of Tigo Energy from $21.00 to $9.00 in a research note on Tuesday, October 10th. Craig Hallum reduced their price target on Tigo Energy from $25.00 to $12.00 in a research note on Monday, October 9th. Finally, Roth Mkm downgraded Tigo Energy from a buy rating to a neutral rating and lowered their price objective for the company from $11.00 to $2.50 in a research report on Thursday.
View Our Latest Stock Report on Tigo Energy
Tigo Energy Stock Down 10.5 %
TYGO
opened at $1.97 on Wednesday. The firm's fifty day moving average is $5.42. Tigo Energy has a 52 week low of $1.80 and a 52 week high of $27.00. The company has a current ratio of 3.89, a quick ratio of 1.58 and a debt-to-equity ratio of 0.39.
Tigo Energy (NASDAQ:TYGO – Get Free Report) last released its earnings results on Tuesday, August 8th. The company reported $0.14 earnings per share (EPS) for the quarter, missing analysts' consensus estimates of $0.21 by ($0.07). The business had revenue of $68.83 million for the quarter, compared to the consensus estimate of $72.00 million. On average, equities analysts expect that Tigo Energy will post 0.06 EPS for the current fiscal year.
Insider Activity at Tigo Energy
In related news, CEO Zvi Alon sold 15,978 shares of the stock in a transaction on Wednesday, August 30th. The stock was sold at an average price of $10.43, for a total value of $166,650.54. Following the transaction, the chief executive officer now directly owns 173,913 shares of the company's stock, valued at approximately $1,813,912.59. The sale was disclosed in a filing with the Securities & Exchange Commission, which is available at this link. 29.60% of the stock is owned by insiders.
Institutional Inflows and Outflows
Hedge funds have recently bought and sold shares of the business. Bank of Montreal Can acquired a new stake in shares of Tigo Energy in the second quarter worth $1,616,000. Charles Schwab Investment Management Inc. acquired a new position in shares of Tigo Energy during the 3rd quarter valued at $196,000. Geode Capital Management LLC acquired a new stake in Tigo Energy in the 2nd quarter valued at $487,000. Finally, Osaic Holdings Inc. purchased a new position in Tigo Energy in the second quarter valued at about $29,000.
Tigo Energy Company Profile
Tigo Energy, Inc develops module-level power electronics (Flex MLPE) and module optimizer technology for the solar industry. It offers solar optimizers. The company also provides software solutions, which include module-level monitoring software that manages utility, commercial, and residential PV arrays; and a mobile application for solar array management.
Featured Articles
Receive News & Ratings for Tigo Energy Daily - Enter your email address below to receive a concise daily summary of the latest news and analysts' ratings for Tigo Energy and related companies with MarketBeat.com's FREE daily email newsletter.