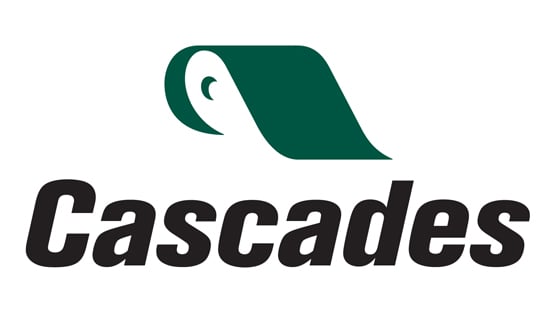 Cascades Inc. (TSE:CAS – Free Report) – Investment analysts at Desjardins increased their FY2023 EPS estimates for shares of Cascades in a research report issued on Friday, November 10th. Desjardins analyst F. Tremblay now anticipates that the company will earn $1.75 per share for the year, up from their prior estimate of $1.67. The consensus estimate for Cascades' current full-year earnings is $1.37 per share. Desjardins also issued estimates for Cascades' Q4 2023 earnings at $0.28 EPS and FY2024 earnings at $1.17 EPS.
A number of other equities research analysts have also recently issued reports on the stock. TD Securities upped their price objective on shares of Cascades from C$13.50 to C$14.00 and gave the company a "hold" rating in a research note on Friday, August 4th. CIBC increased their price target on shares of Cascades from C$12.00 to C$14.00 and gave the company a "neutral" rating in a research report on Wednesday, August 9th. Royal Bank of Canada increased their price target on shares of Cascades from C$14.00 to C$15.00 and gave the company an "outperform" rating in a research report on Friday, August 4th. Finally, National Bankshares dropped their target price on shares of Cascades from C$14.50 to C$13.50 and set a "sector perform" rating for the company in a research report on Thursday, September 21st. Four research analysts have rated the stock with a hold rating and one has given a buy rating to the company. Based on data from MarketBeat, the company has a consensus rating of "Hold" and an average target price of C$13.70.
Read Our Latest Report on Cascades
Cascades Stock Performance
Cascades stock opened at C$11.82 on Monday. The firm's 50 day simple moving average is C$11.89 and its 200 day simple moving average is C$11.92. The firm has a market capitalization of C$1.19 billion, a PE ratio of -14.41, a price-to-earnings-growth ratio of 0.56 and a beta of 0.07. Cascades has a 1-year low of C$7.71 and a 1-year high of C$13.10. The company has a current ratio of 1.61, a quick ratio of 0.86 and a debt-to-equity ratio of 115.12.
Cascades Dividend Announcement
The company also recently disclosed a 1 dividend, which will be paid on Friday, November 24th. Shareholders of record on Friday, January 1st will be paid a dividend of $0.48 per share. The ex-dividend date is Thursday, December 7th. Cascades's dividend payout ratio is currently -58.54%.
Cascades Company Profile
Cascades Inc produces, converts, and sells packaging and tissue products in Canada and the United States. The company operates through three segments: Containerboard, Specialty Products, and Tissue Papers. It offers various packaging solutions comprising trays and accessories, produce baskets and boxes, clamshells, produce boxes, egg packaging solutions, pizza and insulated boxes, bulk bins, cup carriers, food grade films, and customized containers for the food sector; protective packaging, including die-cut boxes, handling and shipping solutions, protective materials, large format boxes, and shipping trays; e-commerce packaging solutions, which include e-commerce boxes, custom mailer boxes, custom printing, packaging optimization products, and cutter for multi-depth boxes, as well as the solution for faster packing and shipping tests; and various retail packaging products.
Featured Articles
Receive News & Ratings for Cascades Daily - Enter your email address below to receive a concise daily summary of the latest news and analysts' ratings for Cascades and related companies with MarketBeat.com's FREE daily email newsletter.