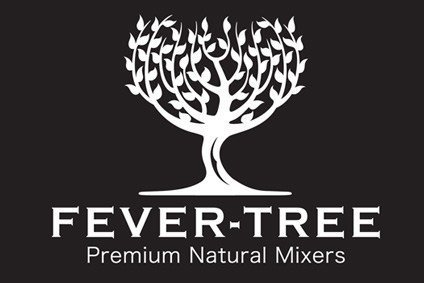 Shares of Fevertree Drinks PLC (LON:FEVR – Get Free Report) passed below its 50 day moving average during trading on Monday . The stock has a 50 day moving average of GBX 1,127.84 ($13.85) and traded as low as GBX 1,067 ($13.10). Fevertree Drinks shares last traded at GBX 1,082 ($13.29), with a volume of 119,714 shares.
Wall Street Analyst Weigh In
Separately, Barclays lifted their target price on Fevertree Drinks from GBX 1,310 ($16.09) to GBX 1,380 ($16.95) and gave the stock an "equal weight" rating in a research report on Monday, November 6th. Four investment analysts have rated the stock with a hold rating and one has given a buy rating to the company. According to data from MarketBeat, the stock currently has an average rating of "Hold" and an average price target of GBX 1,316 ($16.16).
Get Our Latest Research Report on Fevertree Drinks
Fevertree Drinks Trading Up 0.5 %
The stock has a market cap of £1.27 billion, a P/E ratio of 10,820.00, a PEG ratio of -4.51 and a beta of 1.17. The company has a debt-to-equity ratio of 7.01, a current ratio of 3.52 and a quick ratio of 3.21. The business's 50 day simple moving average is GBX 1,127.84 and its 200 day simple moving average is GBX 1,261.35.
Fevertree Drinks Cuts Dividend
The firm also recently declared a dividend, which was paid on Friday, October 20th. Shareholders of record on Thursday, September 28th were paid a dividend of GBX 5.74 ($0.07) per share. This represents a yield of 0.44%. The ex-dividend date was Thursday, September 28th. Fevertree Drinks's dividend payout ratio is 16,000.00%.
Insiders Place Their Bets
In other Fevertree Drinks news, insider Kevin Havelock purchased 1,583 shares of the business's stock in a transaction on Thursday, September 14th. The stock was purchased at an average price of GBX 1,263 ($15.51) per share, for a total transaction of £19,993.29 ($24,552.73). Corporate insiders own 10.71% of the company's stock.
Fevertree Drinks Company Profile
Fevertree Drinks Plc, together with its subsidiaries, engages in the development and sale of premium mixer drinks in the United Kingdom, the United States, rest of Europe, and internationally. The company offers Indian, Mediterranean, elderflower, cucumber, damson and sloe berry, rhubarb and raspberry, aromatic, lemon, and Clementine tonic water products; gingers; sodas; cola and lemonades; cocktails; and sparkling soft drinks.
Featured Articles
Receive News & Ratings for Fevertree Drinks Daily - Enter your email address below to receive a concise daily summary of the latest news and analysts' ratings for Fevertree Drinks and related companies with MarketBeat.com's FREE daily email newsletter.