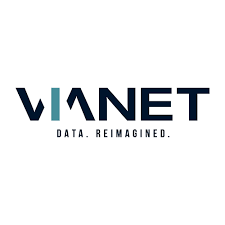 Vianet Group plc (LON:VNET – Get Free Report) insider Stella Panu purchased 75,000 shares of the company's stock in a transaction that occurred on Friday, November 10th. The shares were purchased at an average cost of GBX 70 ($0.86) per share, for a total transaction of £52,500 ($64,472.55).
Stella Panu also recently made the following trade(s):
On Friday, November 3rd, Stella Panu purchased 100,000 shares of Vianet Group stock. The stock was acquired at an average cost of GBX 69 ($0.85) per share, with a total value of £69,000 ($84,735.36).
Vianet Group Trading Up 2.8 %
Shares of VNET stock opened at GBX 72.50 ($0.89) on Tuesday. The stock has a 50-day simple moving average of GBX 71.15 and a 200 day simple moving average of GBX 76.43. Vianet Group plc has a fifty-two week low of GBX 49 ($0.60) and a fifty-two week high of GBX 88.90 ($1.09). The stock has a market capitalization of £21.43 million, a P/E ratio of 7,250.00, a P/E/G ratio of 4.65 and a beta of 1.20. The company has a quick ratio of 0.69, a current ratio of 1.41 and a debt-to-equity ratio of 13.99.
Vianet Group Company Profile
(
Get Free Report
)
Vianet Group plc provides data services, actionable management information, and business insights in the United Kingdom, rest of Europe, the United States, and Canada. It operates through two segments: Smart Zones and Smart Machines. The company offers SmartContact, a contactless payment solution; SmartVend, a vending management system; iDraught, a draught beer quality and waste management system; SmartInsight, which provides actionable data and insights through interactive reporting; SmartAcademy which offers a range of e-learning videos and face to face training courses to support the business; and SmartMetrics, a telemetry solution that offers data capture and machine management services.
Read More
Receive News & Ratings for Vianet Group Daily - Enter your email address below to receive a concise daily summary of the latest news and analysts' ratings for Vianet Group and related companies with MarketBeat.com's FREE daily email newsletter.