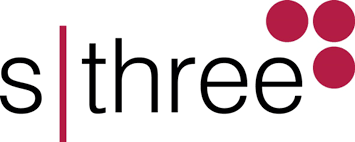 SThree plc (LON:STEM – Get Free Report)'s share price rose 2.5% during mid-day trading on Tuesday . The stock traded as high as GBX 397 ($4.88) and last traded at GBX 396.50 ($4.87). Approximately 207,984 shares were traded during trading, a decline of 13% from the average daily volume of 240,054 shares. The stock had previously closed at GBX 387 ($4.75).
Analysts Set New Price Targets
Separately, Jefferies Financial Group restated a "hold" rating and set a GBX 390 ($4.79) target price on shares of SThree in a research report on Monday, October 2nd.
Check Out Our Latest Stock Report on STEM
SThree Price Performance
The company has a market capitalization of £534.72 million, a price-to-earnings ratio of 1,071.62, a price-to-earnings-growth ratio of 0.75 and a beta of 0.92. The company has a 50-day moving average price of GBX 360.16 and a 200-day moving average price of GBX 364.22. The company has a debt-to-equity ratio of 15.48, a quick ratio of 1.69 and a current ratio of 1.84.
Insider Activity
In other SThree news, insider Timo Lehne acquired 35,676 shares of the business's stock in a transaction dated Wednesday, September 20th. The shares were acquired at an average price of GBX 375 ($4.61) per share, for a total transaction of £133,785 ($164,294.49). 6.68% of the stock is currently owned by company insiders.
SThree Company Profile
SThree plc provides specialist recruitment services in the sciences, technology, engineering, and mathematics markets worldwide. The company offers recruitment services for permanent and contract work, as well as for executive and c-suites roles. It offers permanent, contract, project, retained, and executive search recruitment solutions, as well as support and mobility services.
Recommended Stories
Receive News & Ratings for SThree Daily - Enter your email address below to receive a concise daily summary of the latest news and analysts' ratings for SThree and related companies with MarketBeat.com's FREE daily email newsletter.