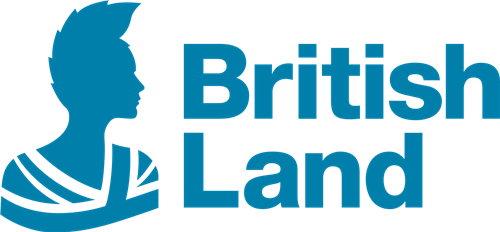 Shares of British Land Company PLC (LON:BLND – Get Free Report) have earned an average rating of "Hold" from the six brokerages that are presently covering the company, Marketbeat.com reports. Two investment analysts have rated the stock with a sell recommendation, one has given a hold recommendation and three have assigned a buy recommendation to the company. The average 12 month target price among brokers that have covered the stock in the last year is GBX 414 ($5.08).
Several brokerages recently commented on BLND. JPMorgan Chase & Co. reiterated an "overweight" rating on shares of British Land in a research note on Thursday, July 20th. Shore Capital reiterated a "hold" rating on shares of British Land in a research note on Monday. Peel Hunt reiterated a "buy" rating and set a GBX 405 ($4.97) price target on shares of British Land in a research note on Tuesday, September 26th. Finally, Jefferies Financial Group lowered shares of British Land to an "underperform" rating and set a GBX 250 ($3.07) price target on the stock. in a research note on Wednesday, September 27th.
British Land Price Performance
Shares of
BLND
opened at GBX 357.80 ($4.39) on Thursday. British Land has a twelve month low of GBX 287.30 ($3.53) and a twelve month high of GBX 522.30 ($6.41). The firm's fifty day simple moving average is GBX 312.67 and its 200-day simple moving average is GBX 328.35. The firm has a market capitalization of £3.32 billion, a price-to-earnings ratio of -318.04, a PEG ratio of 6.76 and a beta of 1.47. The company has a current ratio of 0.27, a quick ratio of 0.25 and a debt-to-equity ratio of 44.53.
British Land Increases Dividend
The business also recently announced a dividend, which will be paid on Friday, January 5th. Shareholders of record on Thursday, November 23rd will be given a dividend of GBX 12.16 ($0.15) per share. This is a positive change from British Land's previous dividend of $11.04. This represents a yield of 3.88%. The ex-dividend date is Thursday, November 23rd. British Land's dividend payout ratio is presently -2,053.57%.
Insiders Place Their Bets
In other British Land news, insider Irvinder Goodhew purchased 4,687 shares of British Land stock in a transaction on Friday, October 6th. The shares were bought at an average price of GBX 312 ($3.83) per share, with a total value of £14,623.44 ($17,958.30). Over the last three months, insiders have purchased 4,783 shares of company stock worth $1,492,488. 0.22% of the stock is owned by company insiders.
About British Land
Our portfolio of high quality UK commercial property is focused on London Campuses and Retail & London Urban Logistics assets throughout the UK. We own or manage a portfolio valued at £13.0bn (British Land share: £8.9bn) as at 31 March 2023 making us one of Europe's largest listed real estate investment companies.
Read More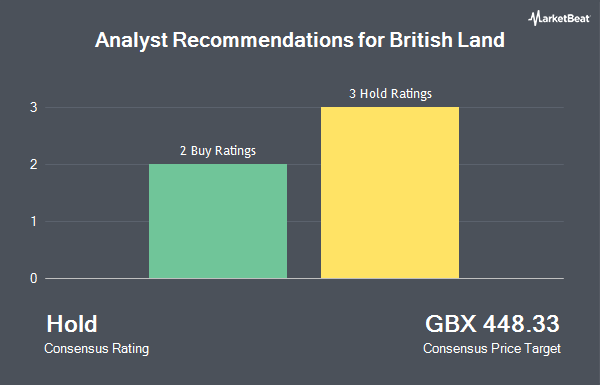 Receive News & Ratings for British Land Daily - Enter your email address below to receive a concise daily summary of the latest news and analysts' ratings for British Land and related companies with MarketBeat.com's FREE daily email newsletter.