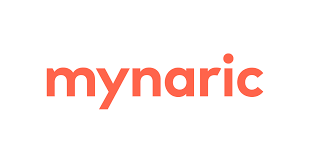 Shares of Mynaric AG (NASDAQ:MYNA – Get Free Report) fell 0.4% during mid-day trading on Wednesday . The stock traded as low as $4.64 and last traded at $4.80. 2,364 shares were traded during mid-day trading, a decline of 60% from the average session volume of 5,885 shares. The stock had previously closed at $4.82.
Mynaric Stock Performance
The company has a 50-day moving average of $4.44 and a 200-day moving average of $5.57. The company has a debt-to-equity ratio of 0.74, a current ratio of 1.54 and a quick ratio of 1.17.
Institutional Investors Weigh In On Mynaric
An institutional investor recently bought a new position in Mynaric stock. Atlas Capital Advisors LLC acquired a new stake in Mynaric AG (NASDAQ:MYNA – Free Report) during the fourth quarter, according to the company in its most recent disclosure with the Securities and Exchange Commission. The fund acquired 10,000 shares of the company's stock, valued at approximately $42,000. 4.48% of the stock is owned by institutional investors and hedge funds.
Mynaric Company Profile
(
Get Free Report
)
Mynaric AG develops and manufactures advanced laser communication technology for long-distance data transmission between moving objects for wireless terrestrial, airborne, and space applications in the United States, Canada, and Belgium. The company offers CONDOR, an optical inter-satellite link flight terminal for satellite-to-satellite communications in space; and HAWK, an airborne flight terminal for air-to-air and air-to-ground links of airborne vehicles.
Featured Articles
Receive News & Ratings for Mynaric Daily - Enter your email address below to receive a concise daily summary of the latest news and analysts' ratings for Mynaric and related companies with MarketBeat.com's FREE daily email newsletter.