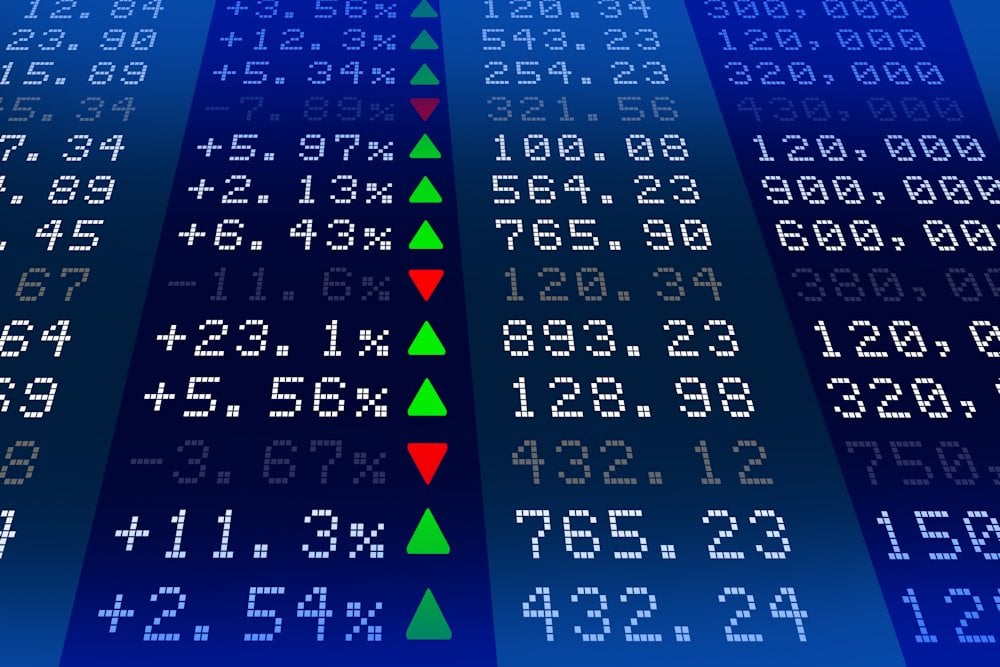 Docola Inc. (DOCO) is planning to raise $6 million in an initial public offering (IPO) on Wednesday, November 29th, IPO Scoop reports. The company will issue 1,100,000 shares at $5.75 per share.
In the last year, Docola Inc. generated $70,000 in revenue and had a net loss of $2.4 million. Docola Inc. has a market cap of $28.1 million.
WallachBeth Capital LLC served as the underwriter for the IPO.
Docola Inc. provided the following description of their company for its IPO: "Docola, Inc. was incorporated in the state of Delaware on September 5, 2013. Docola aims to be a social good organization offering a free care communication platform that seeks to consolidate thousands of free and low-cost patient education resources from the leading nonprofit, government, and commercial organizations in one online marketplace called Docola at the following websites: https://www.doco.la and https://www.docola.com (the "Platform"). The information contained on our websites is not incorporated by reference into this prospectus, and you should not consider any information contained on, or that can be accessed through, our websites as part of this prospectus or in deciding whether to purchase our securities. Additionally, our Platform allows users to easily create and upload their own resources. With the use of our Platform, clinicians and patient-facing professionals can ePrescribe personalized information to an individual patient or groups of patients. Patients can review the information and ask questions in the comfort of their own homes before, between, or after in-person or virtual visits. We aim to enable healthcare providers to proactively meet people's health informational needs, so they understand why it is important, possible, and safe to participate in their own medical care. We aim to save time both for the patient and provider and improve patient satisfaction and patient outcomes. Our Platform was developed by a team of clinicians who know from experience that better communication is essential to better patient care, understanding, and outcomes. We believe that patient centricity, collaboration, and transparency are the best ways to improve patient care. In order to continuously improve the Platform, the company aims to learn from millions of digital interactions between the platform and users, conversations with clinicians and patients, and ongoing research in asynchronous education. Digital interactions occur every time a user, whether a patient, clinician, or content provider, interact with Platform features and digital content, such as buttons, videos, images, surveys, and quizzes. These digital interactions are recorded through various means, including cookies, log files, and other tracking technologies. We believe that over time, using machine learning and AI technology, the collected data can be utilized to better understand usage patterns, improve our service offerings, identify new market needs, and increase timely patient access to needed information. On our Platform, healthcare providers, hospitals, and clinics can find free and low-cost patient education and resources, or upload and create their own, and deliver them to patients before, between, and after visits on any web-enabled device. As a social good organization, our Platform is free to all healthcare providers, patients, advocates, and content providers. We intend that there always will be a free version of the platform in the future. As we move into the next growth phase, there will also be optional services that users can select on our Platform that come with an associated fee as further described in detail below. We are passionately committed to unifying the healthcare experience. We believe access to information and care should be available to everyone. We aim to make it possible for clinicians to effectively share the right information at the right time with patients and families, so they can act on it. We believe that when clinicians proactively meet people's informational needs, they understand why it's important, possible, and safe to participate in their own care. This also helps people think about their goals and preferences, in order to have better conversations around healthcare.  To date, through purely organic growth our Platform has approximately 59,393 users, including clinicians, patients, and content providers across the U.S., Canada and the U.K. With respect to users on the Platform, 98% are patients and 2% are clinicians. The number of content providers at this time is negligible. For the year ended December 31, 2021, the Platform had 49,998 users who were patients and 621 users who were clinicians. For the year ended December 31, 2022, the Platform had 55,767 users who were patients, an 11.5% organic growth, and 851 users who were clinicians representing a 37% growth. During the six months period ended June 30, 2023 the Platform had a 58,417 patients (4.75% growth), and 976 clinicians (14.7%). To support the free version of the Platform, we offer optional paid services and license a separate product called DocolaRx, to research organizations, medical devices, biotech and pharmaceutical companies for their projects. The proceeds provide financial funding but they do not have any influence or interaction with our free service offering. The Company has one DocolaRx customer that has been using the Platform for several projects since 2016. For the years ended December 31, 2022 and 2021, the Company has generated $46,500 (71% of total revenue) and $93,220 (84% of total revenue) revenues from this DocolaRx customer, respectively. During the six months period ended June 30, 2023 we onboarded a new customer that is now using DocolaRx for a $5,000 single project fee. To date, the Company has funded operations primarily through equity and debt financings. For the fiscal years ended December 31, 2022 and 2021, we reported net losses of $2,438,893 and $247,274, respectively, and negative cash flow from operating activities of $132,804 and $413,952, respectively. For the six months ended June 30, 2023 we reported a net loss of $162,114, and negative cash flow from operating activities of $151,021. As noted in our financial statements, as of June 30, 2023 and December 31, 2022, the Company had an accumulated deficit of $3,787,444 and $3,625,330, respectively; and a working capital deficit of $374,760 and $212,646, respectively. There is substantial doubt regarding our ability to continue as a going concern as a result of our historical recurring losses and negative cash flows from operations as well as our dependence on private equity and debt financing. See "Risk Factors—We have a history of operating losses, our management has concluded that factors raise substantial doubt about our ability to continue as a going concern and our auditor has included an explanatory paragraph relating to our ability to continue as a going concern in its audit report for the fiscal years ended December 31, 2022 and 2021." The Company operates in the healthcare industry and specifically in the telehealth industry, which has grown substantially since the start of the Covid-19 pandemic and which continues to grow at this time. According to an article published by McKinsey & Company on July 9, 2021, titled "Telehealth: A quarter-trillion-dollar post-COVID-19 reality?" in April of 2020, overall telehealth utilization for office visits and outpatient care was 78 times higher than in February of 2020. According to the same article, since the initial spike in April of 2020, telehealth adoption overall has approached up to 17% of all outpatient and office visit claims with evaluation and management ("E&M") services. **Note: Net loss and revenue figures are for the 12 months that ended June 30, 2023. (Docola Inc. filed its S-1 on Oct. 10, 2023, and disclosed terms for its  unit IPO: 1.06 million units (1,060,870 units) at an assumed IPO price of $5.75. The price range is $5.75 to $6.75. Each unit consists of one share of our common stock, one tradeable warrant to purchase one share of common stock and one non-tradeable warrant. The company submitted confidential IPO documents to the SEC on Jan. 23, 2023.) ".
Docola Inc. was founded in 2013 and has 1 employees. The company is located at 801 W. Bay Drive #506 Largo, FL 33770 and can be reached via phone at (888) 981-8111 or on the web at https://www.docola.com/.
Receive News & Ratings for Docola Inc. Daily - Enter your email address below to receive a concise daily summary of the latest news and analysts' ratings for Docola Inc. and related companies with MarketBeat.com's FREE daily email newsletter.